Blog
|
November 4, 2020
|
Early Edge California
In Their Own Words: Hearing from our Early Learning Community during COVID-19
During the COVID-19 pandemic, Early Edge California reached out to California's Early Learning community to share their experiences of navigating the health crisis and its impact on Early Learning and care as way to connect us all during this challenging period, and provide a space for sharing resources, ideas, and strategies for supporting our youngest learners. Catch up on all the interviews in this ongoing series.   
Cosumnes River College Child Development Center's Teachers Make Distance Learning Fun and Engaging for Young Learners 
November 4, 2020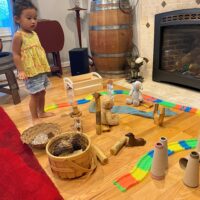 The Early Edge California team had the opportunity to deepen our understanding of distance learning by observing it in action. Cosumnes River College (CRC) Child Development Center invited us to join their English and Spanish Zoom classes for their Pre-K students, giving us the opportunity to see firsthand what distance learning is like for our youngest learners. After the visit, we had a chance to speak with Eddie Tanimoto, a lead teacher at the center, to learn more about his team's current support for students and their families. 
---
Family, Friend, and Neighbor Providers Share their Unique Experiences of Working during the Pandemic
September 17, 2020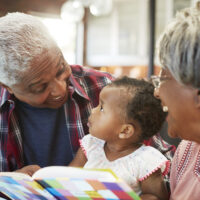 Family, Friend, and Neighbor (FFN) providers are home-based childcare providers who are unlicensed or license-exempt and provide care to the children of a friend or family member. FFN care is common in the US – between one-third and one-half of young children nationwide are cared for by an FFN caregiver at least part of the time. Many FFN caregivers provide care free of charge for family members, but some are paid privately or through public subsidies. Early Edge California interviewed a number of FFN caregivers working with childcare agencies across California to understand their experiences during the COVID-19 pandemic. 
---
Early Edge California's Early Learning Advisory Group member Paula Merrigan Reflects on Teaching Transitional Kindergarten through the Pandemic
August 6, 2020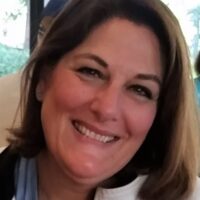 Paula Merrigan is a veteran Transitional Kindergarten (TK) teacher for the Castro Valley Unified School District and serves as a member of Early Edge California's Early Learning Advisory Group. Before the new school year starts next week in 100% distance learning mode, Early Edge had the opportunity to connect with Paula to reflect on the challenges and successes of supporting her students and their families during the COVID-19 crisis and what she anticipates for the coming year.
---
Family Childcare Provider Ellen Dressman Closes her Doors due to COVID-19
July 1, 2020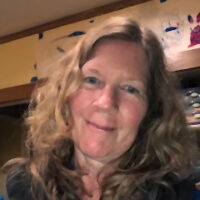 Frog Hollow Nursery School has been a fixture in Berkeley for the last 35 years, and has provided hundreds of families with quality childcare–for some, across multiple generations. It is truly a family affair. Founder and Director Ellen Dressman began the family childcare business after the birth of her son in the 1980s, and up until earlier this year, operated Frog Hollow with her daughter as well as the very same son who inspired her to first open her program. She was just nearing retirement when the COVID-19 pandemic hit. Then everything changed. After months of seeking solutions, Ms. Dressman was faced with the heartbreaking decision in May to send a letter to her families telling them that she was shutting her doors indefinitely. Early Edge California spoke with her about her journey during the health crisis, her decision to close, and the hope to reopen in the future.  
---
Pre-K teacher and SEAL Training Graduate Patricia Corona-Martinez Shares Her Experience with Distance Learning 
June 18, 2020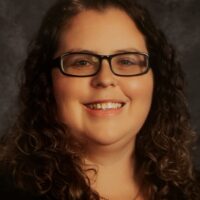 Patricia Corona-Martinez is a pre-K teacher at Longfellow Elementary in Azusa Unified School District who just finished a school year unlike any other. For the second half of the year, she was engaged in supporting her students through distance learning. Ms. Corona-Martinez has also recently completed a year-long training through Sobrato Early Academic Language (SEAL), which has, to date, trained over 1,600 teachers in California in its model for supporting language learning. Ms. Corona-Martinez's district is among those across California that were able to engage in SEAL training as a result of the $5 million 2018 budget allocation for Dual Language Learner Professional Development. Engaging in this training has helped to equip her in meeting the needs of Dual Language Learners (DLLs) and their families. 
---
Early Edge California's Early Learning Advisory Group Members Discuss the Challenges and Successes of Distance Learning
May 21, 2020

Early Edge California has continued to hold Early Learning Advisory Group meetings during the COVID-19 pandemic to learn about the current experiences of our Early Learning teachers and providers while offering them a space to support each other. Last week, we held two more virtual meetings for our members. Below we share some experiences from this group representing California's diverse Early Learning community–from Headstart programs, California State Preschool Program (CSPP), and Transitional Kindergarten to Childcare centers and Family Childcare Homes (FCCs), located across the state.
---
California's Local Educational Agencies (LEAs) Stand by Young Children and Families during Challenging Times
May 15, 2020

Through all these efforts during the pandemic, Early Edge California is listening to the LEAs we work with in our LEA Professional Learning Community (LEA PLC), which are critical providers of childcare in their regions. Like the K-12 schools operated by these LEAs, their early education classrooms also have shut down, but their work to serve their families continues. We spoke with members of our LEA PLC representing the Oakland Unified School District and Pajaro Valley Unified School District to learn more about the current situation and how they are supporting families.
---
Family Childcare Provider Renaldo Sanders Shares Her Experience of Providing Care During COVID-19
April 16, 2020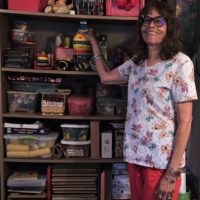 Renaldo Sanders is a Family Childcare (FCC) provider and a member of Early Edge California's teacher advisory group. She operates Sanders Creative Kids in Los Angeles, providing daily childcare and learning experiences for children, birth to 12 years. The COVID-19 crisis has brought many adjustments and changes for Renaldo and her childcare families, but as she shares, it's about doing the best that we can together. Early Edge California spoke with Renaldo to learn more about how she's navigating the crisis to continue to support the children and families she cares for on a daily basis.
---
Fresno Unified School District Pre-K teacher Jessica Gutierrez Shares about Transitioning to Distance Learning in the Early Days of COVID-19 School Closures
April 8, 2020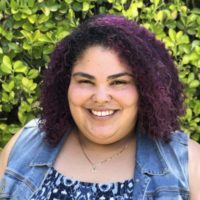 Jessica Gutierrez is a pre-K teacher in the Fresno Unified School District, where she supports a number of dual language learners (DLLs) in her classroom. These young students often experience difficulties with learning when teachers are not properly trained to support them. Through the Language Learning Project, she received training to work with DLLs, and learned strategies for engaging families and supporting home language development. The onset of the COVID-19 pandemic, however, has brought new challenges — without a classroom, her normal materials, and directives to work with families online, the teaching landscape has dramatically changed for Jessica. Early Edge California spoke with her to learn more about what she is currently experiencing as a teacher supporting her students and families from a distance. 
---
Bay Area Early Learning Nonprofit, Kidango, Pivots Services to Emergency Childcare during COVID-19 Crisis 
March 26, 2020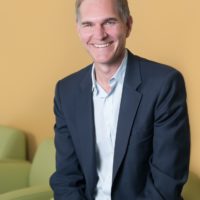 Between March 13-20, 2020, the Bay Area's largest early learning provider, Kidango's daily operations drastically changed due to the COVID-19 crisis. The organization was forced to temporarily close down their 55 centers. In the aftermath, they have had to find new ways to continue to support the children and families they currently serve while beginning new efforts to open up emergency childcare centers that support the children of healthcare workers and first responders in Santa Clara and Alameda counties. By March 25, Kidango will have opened five emergency childcare centers with the possibility of opening more in the future. Early Edge California spoke with Kidango CEO Scott Moore to learn more about the organization's current efforts to support families in the Bay Area.