2021
Early Edge California advocated for Universal Preschool for all four-year-olds through expanded Transitional Kindergarten (TK) in California. This year, we celebrated the monumental achievement of the inclusion of Universal Transitional Kindergarten (UTK) in the CA state budget. The state's new $2.7 billion program will be phased in over 4 years, beginning in 2022. Early Edge will continue partnering with Early Learning stakeholders across the state to support the successful implementation of this Universal Preschool option for all 4-year-olds in California.
2021
Our sponsored bill AB 1363 (Rivas) was signed by Governor Newsom on October 5, 2021. Read our full statement to learn more about this historic decision to support Dual Language Learners.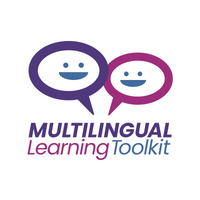 2021
Early Edge California and partners introduced a brand new website for educators and administrators supporting Multilingual Learners in PreK-3rd Grade! The Multilingual Learning Toolkit was officially launched on September 2, 2021.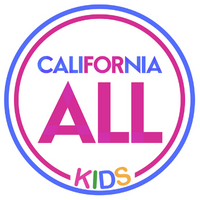 2020
The Master Plan for Early Learning and Care (MPELC): Making California for All Kids was released by the California Health and Human Services Agency in December 2020. Early Edge's Executive Director Patricia Lozano and Director of Dual Language Program (DLL) Programs Carolyne Crolotte contributed to the knowledge brief, Promoting Equitable Early Learning and Care for Dual Language Learners, which was used to inform the development of the Master Plan recommendations.
2019
Through our advocacy for AB 123 (McCarty), California implemented community eligibility for the California State Preschool Program (CSPP) for children in neighborhoods where 80% or more of children are eligible for free or reduced price meals. Learn more.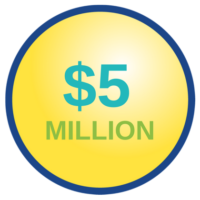 2018
We successfully advocated for $5 million allocation in the 2018-19 State Budget in partnership with other advocates, to provide professional development to Early Learning teachers to support dual language learners. Learn more.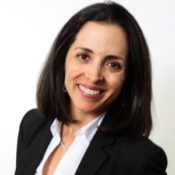 2017
Patricia Lozano becomes Early Edge California's new executive director. She brings expertise in Early Learning policy, research, and practice.  Meet Patricia.
2017
Transitional Kindergarten is shown to give children an academic advantage when they enter kindergarten, according to a five-year study. It also improves language, literacy, and math skills for English learner students.
2016
We defended the rights of 80,000 children to Transitional Kindergarten. We continue to support Transitional Kindergarten implementation in partnership with the New Teacher Center through our annual TK Conference.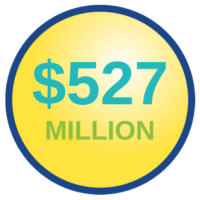 2016
Working in partnership with other advocates, our efforts resulted in a California state budget increase of $527 million for Early Learning by 2019–2020.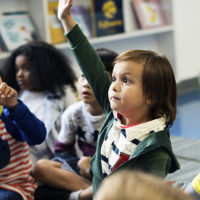 2015–2016
We sponsored the Preschool for All Act (Assembly Bill 47), which aimed to set a firm deadline for California to provide quality preschool to all low-income 4-year-olds. Though vetoed by Governor Brown, AB 47 led to an additional $300 million in child care and development funding.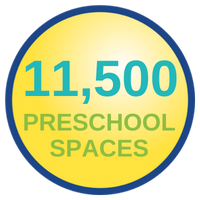 2014–2015
We advocated for the largest increase to child development in more than a decade. The result: more than $250 million in new, ongoing state investments, including 11,500 additional preschool spaces.
2014–2015
The California budget language stated the intent of the Legislature was for Transitional Kindergarten to be aligned with the California Preschool Learning Foundations. The budget required newly assigned Transitional Kindergarten teachers to have early childhood education coursework, experience, or a Child Development Permit. It also directed the California Commission on Teacher Credentialing to review and update requirements for Child Development Permits.

2014
Preschool California becomes Early Edge California to recognize that Early Learning begins at birth and continues into early elementary school.
2012
Fought off major cuts to Early Learning proposed by California's governor. Working with a coalition of advocates, we showed how early childhood education was being disproportionately singled out. Of the $523 million in proposed cuts, only $120 million were made.

2010–2012
Supported more than 900 school districts as they implemented Transitional Kindergarten. We provided technical information, connected experts to districts, held conferences and webinars, and worked with experts to develop TKCalifornia.org.
2010
Transitional Kindergarten was created in California as a result of our advocacy efforts. This new grade level bridges preschool and kindergarten. It was adopted through the Kindergarten Readiness Act (Senate Bill 1381), which we co-sponsored with the State Superintendent of Public Instruction.
2008
We helped kick off a statewide systems change effort in California to improve the quality of Early Learning programs. The effort is the result of the Early Learning Quality Improvement Act (Senate Bill 1629), which we co-sponsored.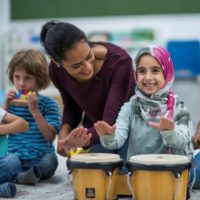 2008
Co-sponsored the bill that created the largest state preschool program in the nation. The California State Preschool Program Act (Assembly Bill 2759) reduced bureaucracy and increased local flexibility, allowing preschool programs to serve an additional 19,000 children each year.
2005–2006
Put Proposition 82, the Preschool For All Initiative, on the ballot to give all California 4-year-olds a constitutional right to free preschool. Though the initiative was defeated, we built a network of support that could be aimed at future advocacy efforts.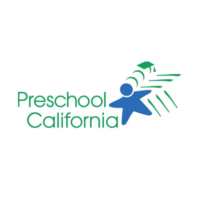 2003
Preschool California founded with the goal of increasing children's access to high-quality preschool programs.