News and Events
,
Blog
|
October 27, 2020
|
First 5 Association of California
California's First Partner Jennifer Siebel Newsom joins Early Edge CA for a Storytime Election Special
Early Edge California is pleased to partner with First 5 Association to share a very special Election 2020 Storytime episode with you!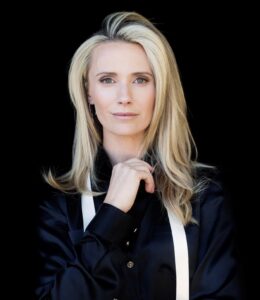 We are joined by California's First Partner and Early Learning Champion Jennifer Siebel Newsom, award-winning filmmaker, advocate, founder of The Representation Project, and mother of four. The First Partner and her office are dedicated to lifting up women and their families, breaking down barriers for our youth, and furthering the cause of gender equity in California. The First Partner's initiative, California For All Kids, is about putting children on a path to a healthier future by focusing on their minds, bodies, and environments. 
Join the First Partner as she reads Everyone Gets a Say by Jill Twiss. This children's story about voting highlights the importance of speaking up and using your voice. As Election Day draws near, we encourage you to use this reading as a tool to teach young children about voting and open a discussion with them about this important event in our nation. And as the First Partner says in her video, "Go Vote!"–don't forget to cast your vote by Nov. 3rd!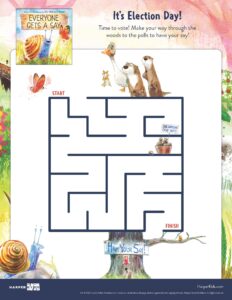 Everyone Gets a Say: Discussion and Activities Kit
Take this Storytime episode further! Follow along with the story then access this kit from HarperKids.com to engage young children in fun, interactive activities about voting. 

You can also start a discussion with them about the book using these questions.
We encourage you to watch our entire Storytime playlist with young children and families you know and support.
---
SHARE THIS STORYTIME VIDEO ON SOCIAL MEDIA:
Twitter: 
With Nov. 3 only 1 week away, @EarlyEdgeCA @First5Assoc have partnered to release a special #Election2020 #Storytime episode w/ Guest Reader CA First Partner @JenSiebelNewsom. She reads #EveryoneGetsASay by @jilltwiss, a kid's story on #voting! Watch now: https://youtu.be/98UA7FzjVfE

Facebook: 
November 3rd is one week away, so @EarlyEdgeCA has partnered with @first5association to share a very special #Election2020 Storytime episode with you! They are joined by California's First Partner and Early Learning Champion @jensiebelnewsom, award-winning filmmaker, advocate, founder of The Representation Project, and mother of four. Join the First Partner as she reads "Everyone Gets a Say" by @JillTwiss. This children's story about voting highlights the importance of speaking up and using your voice. As Election Day draws near, use this reading as a tool to teach young children about voting and open a discussion with them about this important event in our nation. Watch now: https://youtu.be/98UA7FzjVfE