Blog
|
July 1, 2020
|
Early Edge California
In Their Own Words: Hearing from our Early Learning Community during COVID-19
Early Edge California Interviews Family Childcare Provider Ellen Dressman on Closing her Doors due to COVID-19.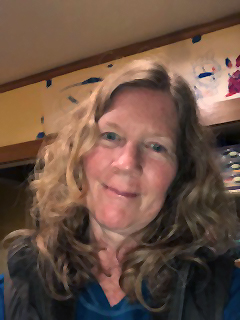 Frog Hollow Nursery School has been a fixture in Berkeley for the last 35 years, and has provided hundreds of families with quality childcare–for some, across multiple generations. It is truly a family affair. Founder and Director Ellen Dressman began the family childcare business after the birth of her son in the 1980s, and up until earlier this year, operated Frog Hollow with her daughter as well as the very same son who inspired her to first open her program. She was just nearing retirement when the COVID-19 pandemic hit. Then everything changed. After months of seeking solutions, Ms. Dressman was faced with the heartbreaking decision in May to send a letter to her families telling them that she was shutting her doors indefinitely. Early Edge California spoke with her about her journey during the health crisis, her decision to close, and the hope to reopen in the future.           
EECA: Tell us about your work as a family childcare provider. What inspired you to start Frog Hollow Nursery School?
Ellen Dressman: Frog Hollow is a large family childcare in Berkeley. It started right around when my younger son was born, 35 years  ago. He just turned 35. I live out in Inverness now, a little town about an hour and 15 minutes north of Berkeley. I've been directing the preschool and coming in one day a week. My daughter is the co-licensee and has been mostly running it with my son. I took kids as young as two, and I kept them to kindergarten. Some years I would have only 14 or 15 kids, if I had more four and five day a week kids, but some years when I'd have more part time two and three day a week kids, I'd have up to 18 – 20 families. Over 35 years, it adds up to a lot of families. Mostly [families lived] in the neighborhood. Sometimes people would come from North Oakland or Albany or El Cerrito. They'd hear about it and come, but I would say probably a half to three quarters were within walking distance. So it was kind of the neighborhood school.
I was a mom with two kids and I didn't want to go back to the financial district working at a life insurance office, full time, being away 10 hours a day. So I started taking care of a couple kids, and then a few more, and I really liked it. And I had worked at preschools in college back at Penn State, and so I've always been attracted to that. I actually worked at a place called Blue Fairy Land in Berkeley, and Golden Gate University Child Development Center. I'd always been drawn to it, but it was more financially possible to keep doing childcare by starting my own program. So I learned about family daycares, and started my own small program. Eventually I got tired of working on my own, and started a larger program with a friend. And over the last 35 years, I've been taking care of hundreds of neighborhood kids, and just really liked that people could walk to school. Some of my students that used to be with me that are now adults [have returned with their kids]. I have one family that came back where the mom is sending her daughter to Frog Hollow now. I do see these friendships that have lasted between families and even the students for life. And I just think it's a valuable thing to do.     
EECA: What happened at Frog Hollow when COVID-19 hit and the shelter-in-place orders went into effect?  
ED: So once it happened, we closed for three weeks. Then after three weeks, we realized we couldn't open so I said, May 31st. And then I wasn't sure because I don't live there and my daughter lives there with my two granddaughters and her husband. I felt like it was more up to her, the reopening part of it, not me. 
So I told her that and we sent a survey to parents about if people would come back, when they would come back, and the results were just all over the place. My daughter didn't really want to start up really early, so we knew it wasn't going to be for a while. So at a certain point in May, I just felt like I needed to tell parents that we don't really know if and when we're going to  reopen. It'll probably look really different when we do, so I just felt more comfortable returning deposits and saying this is it for now and we'll stay in touch. Because the people that really needed childcare and wanted it right away should look somewhere else. And people that wanted to wait, they're happy waiting still. 
I never expected something like a pandemic. So I didn't have a plan in place for it. I always filled up word of mouth. I never had to advertise. I never had a website because I didn't need it. And I think we all were in shock, and a lot of people didn't have a plan.
But I didn't have any cushion for it financially. And it always seemed to work out because I filled up and I'd pay the bills, and I could pay my son and daughter who worked full time a good income for childcare. So I keep thinking what did I do wrong? So I'm going through these numbers and 60-65% of my money went to payroll. So if you actually paid more like minimum wage, you'd probably be able to develop a cushion, but I didn't want to do that because I value the work. 
EECA: What were some of your efforts in seeking support to keep Frog Hollow afloat as a business?
ED: First, I applied for the city of Berkeley grant, but I think that FCC providers didn't get it because we don't have to have a city business license by law, and one of the requirements for the grant was having a city business license. So I think they didn't consider us for that. A lot of the CARES Act, I think, went to subsidized childcare, not to private. The one thing we've gotten out of it is free cleaning supplies from Bananas to reopen. But really that's all the help private pay has gotten so far. I actually did get the PPP (Paycheck Protection Program) in early May, but when I realized that my daughter and son were not ready to reopen, the eight weeks wasn't long enough to use that so I just gave it all back. And you can't use it for other reasons, or otherwise it's a debt, and that's not what I need right now turning 65.
One of the things I realized in the course of this is the difference between private pay and subsidized care. Centers with subsidized students kept getting money, so they weren't down to zero income just like that. But people like me, I mean I used to have a couple of subsidized families, but no one had asked for years and I kind of let go of that paperwork. So in recent years, I offered my own scholarships; I just charged a couple of people less. But people that have all parents paying tuition privately, they just had no income suddenly. So in a way, we got hit a little harder and faster.
EECA: Based on the survey you sent out to parents, what were they expressing? Were you staying in contact with your families during the closure?                              
ED: I would say the parent response was a 50/50 split. Some people weren't at all ready to start coming back, but I asked the one question: how would you feel about a part day outdoor program? Even though some of them had been coming full time, and a lot of people liked that idea.
There were three families that wanted to find something as soon as possible. Some families feel more comfortable with the risk and they just feel like their children are missing this social play that's so vital to them. They thought that it was worse not having that than the risk that might come about by being together again. So I referred these three families to another program and they all got in. So I felt like I took care of them. 
I emailed families at least once every week initially, then it got to be every couple of weeks. I had enrichment teachers that came every week, for yoga, dance, and music. We got classes that I emailed to parents for their kids. So we tried to do that kind of stuff. I read a story for them [on video]. But I never did the Zoom thing with circle time. We didn't really do circle time anyway at Frog Hollow. We did most of our social interaction at our snack and lunch table, it was more family style. That's when we talked about the day or what we're doing at home, or what we're going to do or what class it is, or if we go to the park that day. So we didn't have an outside circle time. Frog Hollow provided just a lot of great play that taught the kids a lot, and there's no way to Zoom that, you know? I did make this great printed photo book of the school year to give to the kids, just as some form of closure, and so they have a book of their friends for the year. We just got those, so I'm looking forward to passing those out.
EECA: How were families supporting Frog Hollow during this time? 
ED: I was trying to get the house payment covered because right now if the business isn't paying the mortgage and the property taxes and all that, which it has been covering, it's going to come from my retirement. I was never able to save for retirement as a childcare provider. It's a business where I knew I was always on the edge. But, I owned a house in Berkeley. I could leave it to my son and daughter. That's kind of a miracle right there. So to have a business that would help me buy this house in Berkeley was great, but I can't really afford to support it now at my age, as I'm trying to finally get my own cushion in retirement. So for April and May, I asked for a coronavirus stipend, it was about 15% of what the normal tuition was, and it ended up being enough to cover the basic mortgage, property taxes, and insurance. And people all paid it for April and May, but when I sent that letter out in May, I realized that I couldn't keep asking for that. It just didn't seem right to me. Some of the parents let me keep their one month tuition deposit, which was really nice, so hopefully that will help if and when my daughter's ready to reopen. 
EECA: Tell us about your staff. How are your teachers doing during this period of time? 
ED: I had a part time teacher who worked about 9 hours a week, and then I had a yoga teacher once a week, a dance teacher once a week, and then I actually had two music teachers and a storyteller every other week. So all of these people lost their work from my school. Now some of them do other schools, too, they're independent contractors, but I had to tell them all that I wasn't going to be starting again. I still get YouTube videos from one of the music teachers that I keep sending to my parents. 
EECA: Can you share your thoughts about the social distancing and health guidelines, and what made them so challenging for Frog Hollow? 
ED: Well, we would have had to bring enrollment down, and since we were running right on that edge of just making it year to year, it really wouldn't work to take less kids. The only option now is me not being part of it, and my daughter doing it alone, and my son not being part of it. So I think the only option to financially make it work is a small program with only one person. The cost of payroll is amazing if everything is legit and above board, which I was trying my best to do. And I'm very glad I did because now they are eligible for unemployment. So they're ok right now with the unemployment, but it just has to be small. And if one person runs it, it might work for my daughter. She's my co-licensee, she lives there, and she's the one who can do it if she chooses to. 
But adhering to the guidelines would be a lot more work for one person. And from what I've been hearing, it costs a lot more money to have all these supplies in place. And the people that I know that have reopened, they do what they can do with the guidelines and they realize they can't do everything that's recommended, and that's just the way it is. The initial thing was like, put yarn around the kids to keep them apart, or yarn circles so they know how far apart to be and all of us childcare providers and teachers were saying, 'this is crazy, have they ever worked with children before!?' Stay in your yarn circle! They'll start throwing it around! So maybe it's getting a little bit better. But I just hear more and more people thinking they can open and then realizing maybe they can't, so I don't know who's going to make it. 
Parents' concerns about safety [made it really difficult to reopen]. And it's not something you can promise people. I couldn't really say we're going to do everything the CDC or licensing says we should do, because I knew we couldn't. And how do you even word that or voice that to people? 'I have this list of things to do, maybe this is what I can do, but I can't do everything, I can't promise you won't get infected with COVID by coming,' you know, so it was just too much, it was just too much. And we're not health workers, we're teachers, you know? 
EECA: Can you provide some examples of activities that you would have done on a normal day that would be impossible to do with social distancing or the health guidelines? 
ED: To do as much as we could, I would have had to have our part time teacher work a lot more and kind of dedicate her extra hours to doing all of that extra stuff. So she would have probably had to become more full time too which I couldn't afford — to have a third full time employee. So that's not really realistic. 
One of the cores of my program was enrichment and that's why we had the yoga teacher and the dance teacher and the music teachers and the storyteller. So all of those classes that we had every day of the week, that was our kind of basic enrichment, were people in a room, sitting in a circle close together. It's not something you could do at a distance. We have a beautiful oak table that the kids all sit at for snack and lunch and art. And, I don't know where they would have eaten lunch. I guess we would have had to buy tables to go outside for lunch and snack. And when I looked at all these photos making the photobook, I just saw groups — there'd be an empty room and all the kids are over here playing together. Or they're all playing doctor and sticking things under people's arms, and I'd think, 'they're all together all the time,' you know? Out in the sandbox, they're all together. You can't keep them separate. You just have to let them play because that's what they're learning: conflict/resolution skills, social play, how to get along, that's what they need before they go to kindergarten. And that's not a distance kind of thing.                                 
EECA: Are you hopeful that Frog Hollow will be open at some point?
ED: I hope for that neighborhood that I love, that I lived in for so many years, that it does reopen. But I'm going to get off the license, and my daughter will be the sole licensee, because I just can't do it. So it really has to be her full decision how she does it. 
She might just do some very small paid playgroup in the fall. That's what she's  thinking, just a few families, maybe the younger and the older sibling, to keep it small. Because you know, small is a safe way to go now. It's just not financially very feasible for many people. She's considering just starting outside maybe 3 or 4 hours a day, maybe 3 or 4 days a week, and then, a lot of it is just seeing what happens with the virus this fall and winter which we don't know. You can't really make a definitive plan that you can stick to, so it's just better to make a plan by the month or next couple months, I think. It's crazy. 
I was amazed. She sent out a letter saying 'this is what I'm thinking for the fall, it'll be very limited, very small, is anyone interested?' Within 24 hours, she got 8 parents saying, 'Yes! We're interested!' So they love the school and the connection they have with it. But she probably won't be able to take 8 families. So she doesn't have the timetable, but she does have something in mind. If she can get this going again, I told her then I could be her employee!  
EECA: What support do you need? If Frog Hollow could go forward, what would help? 
ED:  You know I think the biggest thing that most Family Childcare providers need is money. But maybe this Child Care is Essential Act from the federal government will finally have some money for people like us that are private pay–centers and family childcares. If you could get a little bit of money to get set up, figure out ways to mat children separately, or buy extra outdoor stuff to start up outdoors more. After so many months of not being open and no income, how do you start up again? How do you set up? You need some kind of cash input just to get set up. So I think money is the big thing.