Blog
|
September 29, 2020
|
Early Edge California, Advancement Project CA, Sobrato Early Academic Language (SEAL)
Building an Equitable System for DLLs in the California Master Plan for Early Learning and Care
As the state copes with the profound shocks of COVID-19, civil rights uprisings, and the constant threat of environmental devastation, California must recapture the forward-looking optimism that was building before the pandemic. We must channel it into re-envisioning our early learning and care (ELC) system as one that boldly centers equity, addresses systemic racism, and strengthens its mixed delivery system infrastructure.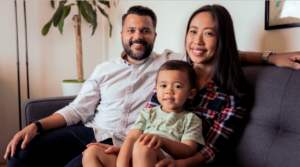 The majority of young California children are dual language learners (DLLs), children under the age of six developing English in addition to their home language. Many of these children come from low-income families of color that are least able to weather the pandemic's hardships. Inequities in the pandemic response have been egregious. But we should not lose sight of the fact that they are dramatic escalations of opportunity gaps that have long been woven into California's education system. 
California is currently developing a Master Plan for ELC to guide its early education efforts in the coming years. As we design our ELC system, we must collectively build on the California English Learner Roadmap State Policy's multilingual and multicultural promise that addresses the specific needs of Black, Latinx, Indigenous, and Asian and Pacific Islander children acquiring a second language. It's clearer than ever that a child's home language and culture are central to their healthy growth and development, and this must be reflected in all of the state's policies and practices. Therefore, support for DLLs' cultural and linguistic strengths should not be viewed as optional. Now is the moment to ensure that our most vulnerable young children receive equitable, high-quality education that sets them on a path to success.  
In addition to addressing significant short-term challenges, state leaders must address the following long-term measures to ensure fair and equitable treatment of DLLs and their families and the dedicated early educators who work to support them. We propose recommendations to our state leaders in the following areas: 
DATA: Ensure that the home languages and linguistic profiles of the child are meaningfully included in the development of the Early Childhood Integrated Data System. There is currently no uniform process to identify DLLs across the ELC system. Collecting accurate data is critical to continuous quality improvement and supports for DLLs. It will assist stakeholders to better understand the needs of DLL children and families, and will provide data about program access, participation, and child outcomes. This data collection process will require systemic improvements in how ELC programs across the mixed delivery system engage with families. The ELC system should build in support for administrators and early educators to conduct family interviews when children enroll and throughout the year so that programs are aware of—and continuously supporting—children's language development and the family's goals for their child. 


WORKFORCE: Support the current early learning workforce in effectively serving DLLs in California's ELC programs. This means making DLLs' needs central to pre-service training for educators. For instance, the state should require DLL content in the Child Development Permit, the state's early educator preparation system. This will also require DLL-focused educator training programs to increase their capacity for providing coursework and training. In addition, the state should develop a bilingual authorization for early educators to teach in bilingual early learning settings. Finally, to ensure the existing early learning workforce is equipped to meet the needs of DLLs and their families, the state must invest in professional development focused on best practices for supporting DLLs. 


QUALITY

:

Prioritize resources for quality improvement (e.g. in Quality Counts funding) to embed DLL content in Professional Development strategy frameworks and support early educators with coaches and mentors on best practices for working with DLLs.

Resources for professional development must include best practices for DLLs and their families across the mixed-delivery system and age ranges. To effectively facilitate such support, state leaders must ensure that long-term systemic revisions in the Quality Counts criteria address the needs of DLLs and their families. This also includes investment in assessment tools in multiple home languages and training for assessors that are culturally and linguistically responsive and competent to measure DLL children's growth and progress. 
With California's Master Plan for ELC, we have the opportunity right now to build a system that paves the way for our children's success. We must not lose sight of the long-term systemic issues negatively impacting DLLs as we tackle urgent COVID-19 response needs. The Master Plan for ELC can address these issues and strengthen the ELC system to build on California's rich multicultural and multilingual diversity, where all DLL children can thrive with access to culturally and linguistically competent care designed around their specific needs and assets. Being intentional about including our DLL children in the design of the ELC system will lead to a stronger future for California families and for our state.