Resources
,
Blog
|
August 31, 2020
|
Early Edge California, Advancement Project CA
COVID-19 Rapid Response: Urgent Needs of Dual Language Learner Children and Families
In partnership with Advancement Project California, Early Edge California releases a new brief highlighting immediate actions the state can take to address the needs of Dual Language Learners that have arisen from COVID-19.
Lead Author: Marlene Zepeda, Ph.D.
Co-Authors: Carolyne Crolotte, JunHee Doh, Vickie Ramos Harris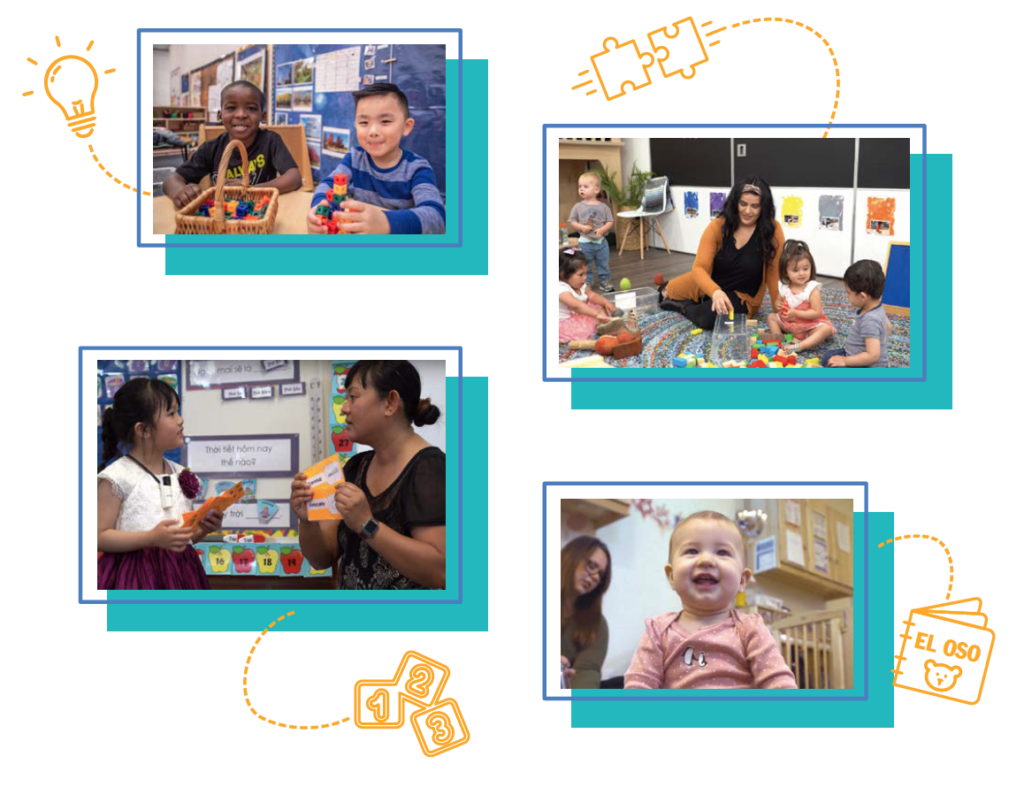 California is home to the nation's largest population of Dual Language Learners (DLLs). As we respond to our current state of emergency and its aftermath, DLLs should be brought to the center of our policy development and systems change. It is clear that without ensuring access to care designed for DLL children and families, the state is not meeting the basic needs of all children. The fact remains that the majority of our youngest are DLLs, many of whom come from low-income and immigrant families least able to weather the hardships associated with income and learning loss arising as a result of COVID-19.
This crisis presents a pivotal moment to protect and strengthen the elements of an equitable early learning and care system that builds on California's rich multicultural and multilingual diversity. Our joint brief, an addendum to our February 2020 DLL Policy Platform, describes urgent actions and relevant long-term measures that need to be taken to ensure fair and equitable treatment of DLLs and their families and the dedicated early educators¹ who work to support them. 
---
¹Early educators refer to teachers and administrators of any ELC setting serving children birth through age five.