Asms. McCarty and Reyes Sponsor Legislative Briefing about Early Edge's 2019 Early Learning Tour to Illinois
Highlights from "Enhancing Equity in California's Early Childhood Education System: Key Findings from Illinois"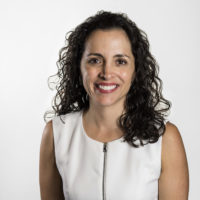 By Patricia Lozano
Executive Director
Early Edge California
When we started our annual Early Learning Tour, my greatest hope for our partners was to leave inspired by what they learn–to see what's possible for California. In our second year organizing the tour, we accomplished our mission once again: our Tour to Illinois was incredibly valuable as we brought back new insights into successful models and systems that can inform the work we do for the youngest learners here in our state.
This month, at a special legislative briefing about our Tour, it was amazing to hear that for our colleagues, what we learned in Illinois has remained top of mind–and, they are starting to take that knowledge and put it into action.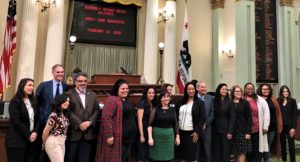 The Sacramento briefing, "Enhancing Equity in California's Early Childhood Education System: Key Findings from Illinois" was sponsored by California Assemblymembers Kevin McCarty and Eloise Gómez Reyes who joined us on the Chicago Tour alongside fellow ECE champions Assemblymembers Rob Bonta and Monique Limón. The briefing also brought together many of the other ECE leaders who came on the Tour–including Sarah Neville-Morgan, Deputy Superintendent for Teaching and Learning from the California Department of Education, Kim Pattillo Brownson, Vice President, Policy and Strategy at First 5 LA, Max Arias, Executive Director of SEIU Local 99, Scott Moore, CEO of Kidango, and Michael Olenick, President & CEO of the Child Care Resource Center (CCRC)–to share testimonials about lessons learned and how to apply them in California.  
Asms. McCarty and Reyes opened the briefing by announcing that they will be co-chairing a new Assembly Early Learning and Care Working Group–the first of its kind in California. This presents a key opportunity to bring together legislators around Early Learning issues.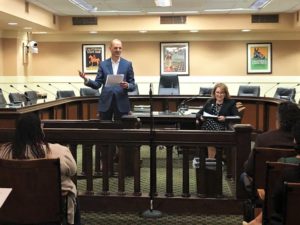 Asm. McCarty shared how invaluable it was to see what's happening in Illinois on the state and local level and noted that the state sees the importance of looking at the whole child. Another key takeaway for him was how valuable it is to have a coordinated voice around Early Learning advocacy efforts. 
Asm. Reyes also highlighted the united effort around Early Learning in Illinois. Speaking with and hearing from our partners in Illinois made it clear to her that we have to think critically and strategically, but we also have to think holistically about Early Learning in order to provide everything that children need so they can have great success.
Tour attendee, Sarah Neville-Morgan, was struck by Chicago's and Illinois' longstanding commitment to equity and quality, and how they view education and health as being knitted together. She also noted how Illinois has a strong public-private partnership and shared that the CDE is currently taking a deep look at equity, with the aim of getting to a place where all localities increase the number of families served by childcare programs.
Our Chicago partner organization, Erikson Institute, was represented by Dr. Cristina Pacione-Zayas who discussed Erikson's Risk and Reach Report, a comprehensive analysis and interactive map that provides valuable, uniform data on early childhood risk factors and the availability of early childhood programs and services for each county in Illinois plus a fiscal scan comparison of publicly-funded early childhood programs in Illinois over the last 5 years. She shared how the report opened up the conversation about risk and that it provides people with a common language and a common point of reference, to make it a valuable tool for policymakers, parents, and providers.
Looking forward to what we can do in California, Kim Pattillo Brownson highlighted Illinois' unique state funding set aside for high-quality infant and toddler services, which reflects the state's holistic view of caring for children, noting how the state has made its structure self-replicating so that it does not live and die by the budget cycle.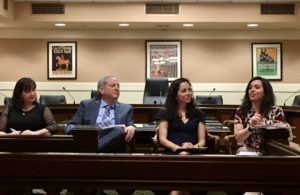 As always, I believe it's critical to bring teachers and providers into the conversation about improving Early Learning in California, so I was thrilled that we had a strong teacher voice at the briefing. Fresno Unified School District PreK teacher, Jessica Gutierrez, shared about her work with dual language learners (DLLs) and the struggles they experience with meeting milestones and standards when they cannot speak the language and communicate. Ms. Gutierrez emphasized the importance of her training to work with DLLs through the Language Learning Project, one of six grantees to receive $5 million in funding from the 2018 budget for professional development to support DLLs. She learned strategies for engaging families and supporting home language development. But most ECE educators don't receive that training, and there continues to be a great need for supporting the nearly 60% or children under age six who come from homes where languages other than English are spoken. 
Doulas fulfill a much-needed support for new and expecting moms through education, emotional support, physical support during labor, and advocacy. While on our Tour in Illinois, we learned about the state's Community-Based Home Visiting Doula Program which has improved birth outcomes and significantly lowered c-section rates, led to a reduction in preterm births and low birth weight infants, as well as lower rates of maternal postpartum depression. In California, several community-based doula programs have been implemented across the state. We heard from Alli Cuentos and Marna Armstead of SisterWeb, a new doula organization that partnered with public health and different workforce development programs in San Francisco, operating in 4 of 5 birthing hospitals and 6 of 10 clinics. They highlighted that doulas need to be paid a dignified wage for the prenatal and postpartum work they do, in addition to labor and delivery. SisterWeb called for doulas to be on a salary, so they have a consistent income with benefits.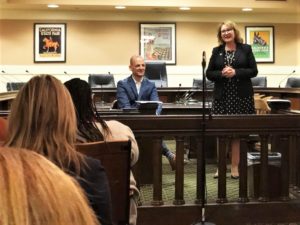 During the briefing, Asms. McCarty and Reyes shared how their inspiration from the Early Learning Tour has led them to take key actions this year for early learning and care in California. After learning about the strong benefits to young children and their families from Illinois' doula home visiting program, they teamed up to introduce a joint bill supporting doulas, AB 2258, which will develop a community-based doula pilot program in several counties across the state. They have also both authored bills in this 2020 cycle to further support Early Learning. Asm. McCarty, Asm. Ting and Asm. Reyes are joint authors on AB 2500 to establish Universal Transitional Kindergarten. Asm. Reyes is the author on AB 2516 to continue the funding for professional development to support DLLs, as well as AB 2581 which establishes a new Department of Early Childhood Development.   
As the legislative year gets into full swing, I am so encouraged that our partners are moving forward with the lessons from Illinois, guided by the vision that we can create a better future for our youngest learners in California. Please watch our new video about our Early Learning Tour to learn more about our attending partners' takeaways from this amazing learning experience made possible by the Heising-Simons Foundation and First 5 LA.