Press Releases / Announcements
|
October 10, 2023
|
Early Edge California
Leading Education Advocates Applaud Governor Newsom for Bill Signing That Supports More Dual Language Learners in California
Asm. Luz Rivas, Early Edge California, CABE, and Californians Together celebrate the signing of their bill AB 393 which supports Dual Language Learners in California's Child Care Programs
SACRAMENTO, CA – Today, Assemblywoman Luz Rivas (D-San Fernando Valley) and multilingual education advocates, Early Edge California, California Association for Bilingual Education (CABE), and Californians Together are celebrating the signing of their bill Assembly Bill (AB) 393 by Governor Gavin Newsom. AB 393 takes further steps in achieving the goals of the Governor's Master Plan for Early Learning and Care to identify and support Dual Language Learners (DLLs). 
In 2021, Governor Newsom signed AB 1363, making California the first state in the nation to create a uniform process that takes an asset-based approach to identify and support DLL children in California's State Preschool Program (CSPP). AB 393 expands support to more DLL children in California by incorporating this identification process in general child care programs (CCTR) and the Migrant Child Care Program (CMIG). 
Specifically, AB 393 will require the California Department of Social Services (CDSS), in consultation with the California Department of Education (CDE), to develop a process, along with appropriate guidelines, for CCTR and CMIG programs to identify DLLs, which is based on that developed for CSPP. Importantly, this information is used to inform the institutional and program policies and practices that are necessary to support the simultaneous development of a child's home language and English. These historic measures recognize the value of California's rich diversity and the advantage it creates in a global economy.
Governor Newsom is continuing to make good on his commitment to our youngest learners by following through on the recommendations laid out in the Master Plan for Early Learning and Care that he developed in 2020 and advancing our state towards supporting all children in having access to high-quality Early Learning experiences. 
"Like many Spanish speakers, I grew up at a time when you could get punished at school for speaking your native language. We were taught that speaking Spanish was something to be ashamed of – something to hide from public view. Years later, we've learned that if our native languages are not fostered, we lose our identity, culture, and greatest asset. Speaking multiple languages is a strength. This bill will let our children know that speaking a language other than English is an advantage, making them competitive in the future global workforce," said Assemblywoman Luz Rivas (D-San Fernando Valley), author of AB 393. 
"As a dual language learner and a parent of bilingual children, I deeply appreciate our state leaders and legislators for supporting the benefits of speaking more than one language. By signing AB 393, Governor Newsom ensures more DLL children will have opportunities that set them up for future success. And I'm proud this new policy also reinforces California as the nation's leader in supporting DLL children," said Patricia Lozano, Executive Director of Early Edge California. 
"By identifying California's youngest English learners, AB 393 will enable our state to ensure these children receive the support they need to be successful at an early age. This critical information will also give us an early look into the numbers of English learners that will soon be entering our schools so that we can continue to provide support throughout their educational career," said Dr. Edgar Lampkin, CEO of California Association for Bilingual Education (CABE). 
"By valuing students' home language and English language development simultaneously, AB 393 ensures best practice for identifying and supporting early learners academically while also respecting and preserving language and culture. Providing a consistent manner for identifying dual language learners in the early learning and care system is essential for ensuring leaders can make informed decisions that will support students throughout their academic journeys," said Martha Hernandez, Executive Director of Californians Together. 
We thank Governor Newsom, Assemblywoman Luz Rivas for championing this bill, and the California Legislature for supporting this key population of our state's young children. AB 393 will support more DLL children in our state and further expand data our state has to inform how it can improve DLLs' academic and social outcomes in school and life. We look forward to working with the Governor, his Administration, CDE, and CDSS to implement AB 393 in the coming year.
# # #

Assemblywoman Luz Rivas proudly represents the 43rd Assembly District, which includes the City of Los Angeles communities of Arleta, Lake View Terrace, Mission Hills, Pacoima, Panorama City, Sun Valley, Sylmar, North Hollywood, Valley Glen, and the City of San Fernando.

Early Edge California is a nonprofit advocacy organization dedicated to improving access to high-quality Early Learning experiences for all California children so they can have a strong foundation for future success.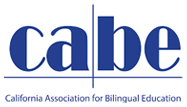 California Association for Bilingual Education (CABE) was founded in 1976 with a vision of Biliteracy, Multicultural Competency & Educational Equity for all students in California. CABE is one of the premier professional learning organizations for educators and parents of English Learner and bilingual/dual language students and programs Prek-16. CABE's state and nationwide partners and chapters collaborate to advocate and create policy to promote equity and student achievement in celebration and support of their richly diverse cultural, racial, and linguistic backgrounds.

Californians Together is a statewide advocacy coalition of powerful organizations from all segments of the education community including teachers, administrators, board members, parents and civil rights non-profit groups. Our member organizations come together around the goal of better educating 1.1 million English Learners by improving California's schools and promoting equitable educational policy.