Media Coverage
|
July 28, 2023
|
Univision 34 Los Angeles
The importance of children and parents preparing for school
La importancia de que hijos y también padres se preparen para la escuela
Early Edge's Executive Director Patricia Lozano speaks with Gabriela Teissier at Univision 34 Los Angeles about the importance of families getting ready for back to school, especially those preparing preschoolers who are entering school for the first time.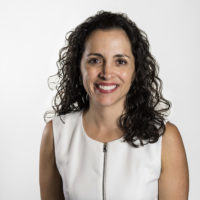 "Parents also have to prepare because it is a very big moment of change. I think the best thing is to get to know the teacher and get familiar with the school or the preschool so that they feel comfortable because there will be a separation."
"Los padres también tienen que prepararse porque es un momento de cambio muy grande. Creo que lo mejor es ir a conocer a la maestra y familiarizarse con la escuela o preescolar para que se sientan cómodos porque va a haber una separación."
Note: This video is in Spanish.