Media Coverage
|
August 7, 2023
|
Univision 34 Los Angeles
How to prepare your children for preschool
Cómo preparar a tus hijos para el preescolar
Early Edge's Executive Director Patricia Lozano speaks with Yarel Ramos at Univision 34 Los Angeles about how you can prepare your child for the first day of preschool.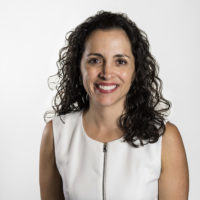 "I think the most important thing is that parents start talking to their children early. Talk to them about the experience, visit the school, meet the teacher, tell them how that day will be and what will happen. Because the more you talk about it with them, the easier it will be on the first day."
"Yo creo que lo más importante es que los padres comiencen a hablar con sus hijos desde temprano. Háblales de la experiencia, visita la escuela, conoce a la profesora, cuéntales cómo será ese día y qué pasará. Porque cuanto más lo hables con ellos, más fácil será el primer día."
Note: This video is in Spanish.