Fact Sheets
|
July 13, 2023
|
Early Edge California, First 5 CA's DLL Pilot Study
New Early Edge Resource Summarizes Key Findings from First 5 California's DLL Pilot Study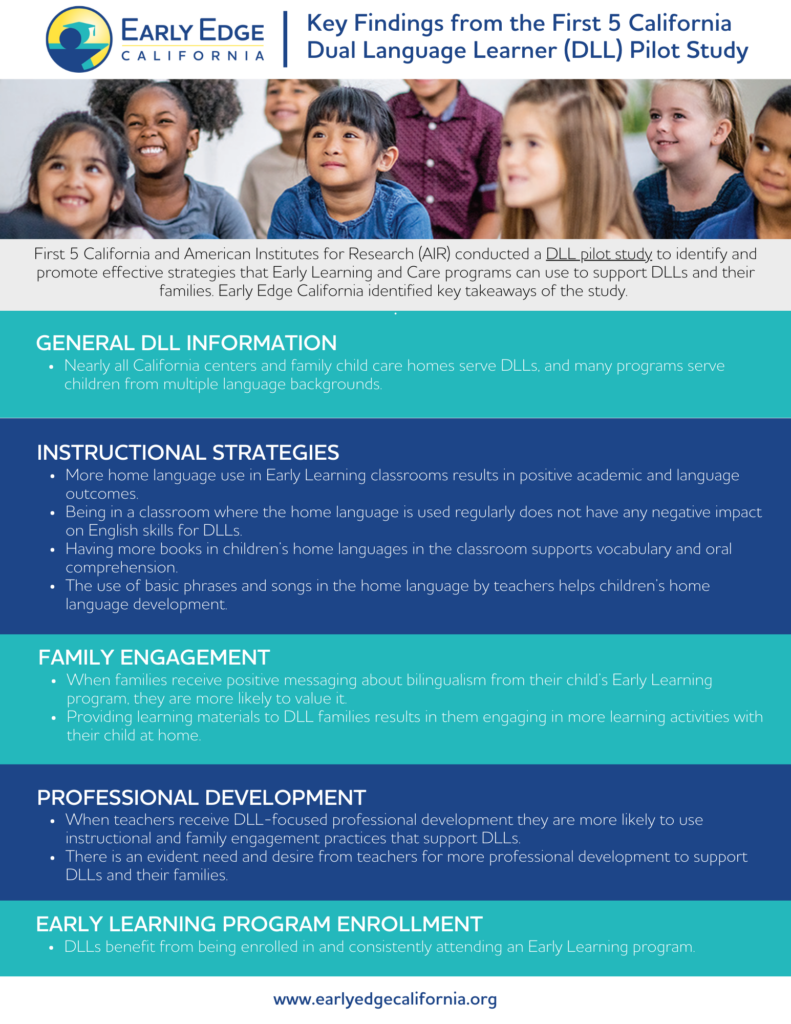 Over the past several years, First 5 California and American Institutes for Research (AIR) conducted the First 5 CA Dual Language Learner (DLL) Pilot Study to identify and promote effective strategies that Early Learning and Care programs can use to support DLLs and their families. After releasing a series of reports, their work culminated with a final research publication in June 2022 which summarized their findings.
To support this important research, Early Edge California has created a new overview that identifies key takeaways of the study for educators, advocates, and policymakers. Download the overview.
For a deeper dive, read more reports from the Pilot Study here.