Media Coverage
|
February 14, 2020
|
New America
Key Takeaways from Early Edge California's New Dual Language Learner Advocacy Videos
Early Edge CA Senior Policy Analyst, Carolyne Crolotte, was quoted in New America's new piece about our DLL Video Series.
California currently has the country's largest number of students learning English. Nearly sixty percent of children aged 0 to 5 throughout the state are Dual Language Learners (DLLs), meaning that they are learning English while also developing proficiency in their home language. Early Edge California is leading the way to promote high-quality early learning opportunities for DLLs throughout the state. One of the organization's leading priorities is supporting the needs of DLLs by countering misinformation about bilingual education programs, increasing training for teachers on effective DLL instructional strategies, and advocating for dual language programs that allow students to become bilingual and biliterate. Recently, Early Edge published a video series for parents and lawmakers that highlights the benefits of bilingual early education programs as a way to advocate for their expansion across California. New America shares some of the key takeaways from the video series in their blog post.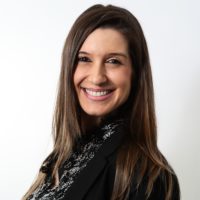 "Many parents, educators and others have ideas about bilingualism that are not in alignment with the latest research, and they don't know the latest information about the importance of having a foundation in a home language to reap the benefits of bilingualism," says Carolynne Crolotte, senior policy analyst at Early Edge California.