Media Coverage
|
April 21, 2020
|
La Opinion
How to Get a Successful Bilingual Education at Home
La Opinión highlighted Early Edge California's work in creating a Distance Learning Webinar series designed to support the current needs of teachers and the young children they work with during the COVID-19 pandemic.
In the article, Early Edge Executive Director Patricia Lozano shares more about the webinars and the need for supporting young dual language learners.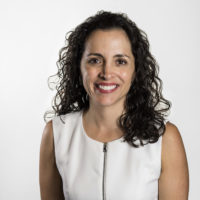 "What we do is advocate for young children's programs, one of the areas that is our priority is bilingual children and we have been fighting to get funds to train teachers on how to work with these children," the Executive Director of Early Edge California, Patricia Lozano, explained. "So, that's why we think that the teachers that are home or working with the children of essential workers must be needing tools for how to work remotely, which is why we have created this initiative."  
These webinars are offered in English and Spanish and provide new tools for teaching from home. 
Read the full article (English)