Media Coverage
|
November 6, 2020
|
CALMatters
Prioritizing the needs of our Dual Language Learners in the time of COVID-19
CalMatters published a new editorial by Early Edge California's Executive Director, Patricia Lozano, on the critical need for supporting California's Dual Language Learners during distance learning and beyond, as well as outlining how our state can do it.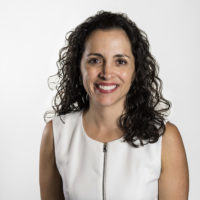 "Where have all the kindergarteners gone? Enrollment is down across the Golden State, with as many as 600,000 families opting out of online kindergarten. And with more than half of California's children under age 6 speaking a language other than English at home, our Dual Language Learners are at particular risk of falling behind. But, this is not inevitable if we take action now."
Lea este artículo en español.