Media Coverage
|
August 25, 2023
|
The Christian Science Monitor
Pre-K for all: What does it take to get every child an education?
Our Executive Director Patricia Lozano speaks with The Christian Science Monitor about California's expansion of Transitional Kindergarten (TK) to provide a free, high-quality preschool option for all 4-year-olds in the state by 2026, in a new article from the national outlet covering various states' efforts to create universal preschool programs.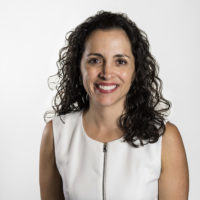 Patricia Lozano, executive director of Early Edge California, says spreading awareness about TK will be key as the state tries to reach more families – particularly those who don't qualify for any subsidies for their children to attend other preschool programs, such as Head Start.
"California is trying to support parent choice as much as possible," she says. "And I think it's communication – just really letting parents know about it."