Videos
|
April 20, 2020
|
Early Edge California
Webinars on California's Governmental Resources during COVID-19 in English and Spanish
Hosted by Early Edge California, Legal Aid at Work, Child Care Law Center, and First 5 Center for Children's Policy
Watch the recording of the webinar: 
Overview of Paid Sick Leave, Paid Family Leave, and Unemployment Insurance for ECE Directors, Staff, and Family Childcare Programs in California
There is new state and federal funding available to get you through this time. Our experts will help you understand how you can use it to keep your programs going and you and your staff healthy whether you are a childcare center director, owner, staff member, or family childcare operator. 


Presentation slides: Overview of California's Governmental Resources during COVID-19
Mira la grabación del webinar en español:
Visión General del Permiso Pagado por Enfermedad, Permiso Familiar Pagado y Seguro por Desempleo para los Directores de ECE, Personal y Programas de Cuidado Infantil Familiar en California
Hay nuevos fondos estatales y federales disponibles para ayudarte en este momento. Nuestros expertos te ayudarán a entender cómo puedes usarlos para mantener tus programas en marcha y mantenerte a ti y a tu personal sanos, ya sea que seas director de un centro de cuidado infantil, propietario, miembro del personal o un operador de cuidado infantil en casa. 
Additional Resources
Unemployment
Emergency Disaster Relief for Undocumented Workers
Paid Leave
Legal Aid at Work's Workers' Rights Clinics: CALL (415) 404-9093 (free, confidential 

legal advice for low-income workers)
Loans/Grants/Tax Credits for Small Business
Find

your local Small Business Development Centers (SBDC) or Women's 

Business Centers
About the Presenters: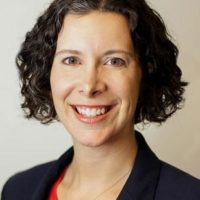 Sharon Terman
Director of the Work and Family Program and Senior Staff Attorney
Legal Aid at Work 
In her role at Legal Aid at Work, Ms. Terman provides legal advice to workers in low-wage jobs, represents employees facing family medical crises, advocates for policy change to promote family-friendly workplaces, and educates the community through trainings, know-your-rights materials, and technical assistance. She is an expert on family and medical leave policies and has helped craft several landmark laws improving California's work-family policies. Ms. Terman has provided expert testimony including before the California Legislature and the U.S. Equal Employment Opportunity Commission, and she serves on Governor Newsom's Paid Family Leave Taskforce. She co-founded a medical-legal partnership with Zuckerberg San Francisco General Hospital Women's Clinic to educate low-income pregnant patients about workplace rights.
---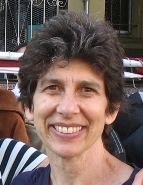 Patti Prunhuber 
Senior Policy Attorney
Child Care Law Center 
Patti Prunhuber joined the Child Care Law Center in 2016 as Senior Policy Attorney. She has worked on legislation and administrative policies to guarantee all CalWORKs families immediate and continuous CalWORKs childcare. She engages in budget and policy work to promote policies and funding that ensure every California child has good, stable and affordable childcare. She advocates for children with disabilities, children of immigrants, and children involved in the child welfare system so that they have meaningful opportunities to participate in childcare programs.
---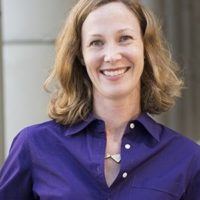 Sarah Crow
Managing Director
First 5 Center for Children's Policy
As Managing Director, Ms. Crow leads the First 5 Center for Children's Policy in establishing and implementing its strategic direction. She collaborates with early childhood thought leaders to study and design innovative policy solutions to entrenched challenges in California's early childhood systems. Prior to her role at the First 5 Center, Ms. Crow was the Strategic Information and Planning Manager at First 5 Contra Costa County, where she led data collection, management, evaluation, and advocacy efforts to improve developmental outcomes for young children. She has also held leadership positions in early childhood research and advocacy at Bay Area nonprofits The Opportunity Institute and Next Generation.
---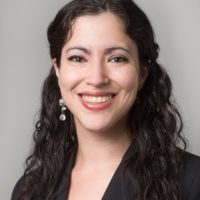 Alexis Alvarez
Senior Staff Attorney
Legal Aid at Work
Alexis Alvarez advises and represents people with disabilities facing discrimination in employment and unequal access to government programs and services. Before joining Legal Aid at Work's Disability Rights Program, she was a staff attorney with the Disability Rights Legal Center's Cancer Legal Resource Center in Los Angeles, where she helped people tackle legal issues related to cancer.
Alexis clerked for Judges Robert L. Hess and Barbara M. Meiers of Los Angeles Superior Court and Judge Gilbert M. Román of the Colorado Court of Appeals. She is a founding member of the National Coalition for Latinxs with Disabilities. 
Alexis received her J.D. in 2011 from the UC Davis School of Law and her B.S. with honors in 2007 from Colorado State University. During law school, Alexis was a senior articles editor for the UC Davis Law Review and served on the board of the La Raza Law Student Association.
---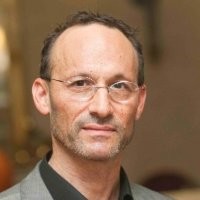 Stephen Rosenbaum
Senior Staff Attorney
Child Care Law Center
Stephen Rosenbaum, a civil rights attorney and legal educator, joined the Child Care Law Center in 2019. He has a long career in social justice advocacy. Under the auspices of California Rural Legal Assistance, Disability Rights California and Disability Rights Education & Defense Fund, Mr. Rosenbaum represented children, youth and parents in disputes with social service agencies, school administrators and housing providers, and has also advocated on behalf of students with disabilities, low-wage domestic workers, farmworkers and undocumented immigrants—in court, legislative bodies and community education and outreach venues.
Mr. Rosenbaum holds the title of Frank C. Newman Lecturer at UC, Berkeley and has taught law school courses in professional skills, disability rights, civil rights litigation and mental health advocacy in the law schools at Stanford University, University of San Francisco and Golden Gate University.  He has been involved in rule of law activities and legal education reform in the Middle East, Europe, Central, and Southeast Asia and West Africa. He is a Visiting Researcher Scholar at Berkeley's Haas Institute for a Fair & Inclusive Society and has written extensively on special education, disability, lay advocacy, and international human rights. Mr. Rosenbaum earned his JD and Masters in Public Policy at UC, Berkeley.
---
About the Moderator: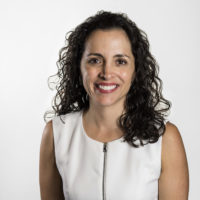 Patricia Lozano
Executive Director 
Early Edge California 
Prior to joining Early Edge California, Lozano served as a senior program officer at the Bill & Melinda Gates Foundation and worked on their national early learning strategy. In California, Lozano has spearheaded projects at UCLA's Center for Improving Child Care Quality, First 5 LA, and the RAND Corporation, and developed research and evaluation projects to find evidence-based best practices for teachers to work with dual language learners. As a former teacher and associate director at a child development center, Patricia is passionate about supporting the needs of early childhood educators and improving quality for young children. She holds a Bachelor of Arts from Los Andes University in Colombia and a Masters in Psychology (M.A.), Child Development Concentration, from California State University, San Bernardino.