News and Events
,
Blog
|
June 3, 2019
|
Early Edge California
An Update From the Dual Language Learner Professional Development Grantees Convening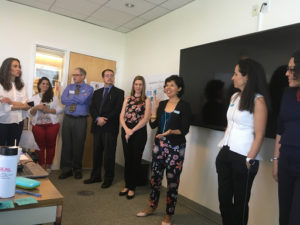 The California Department of Education, in partnership with Early Edge California, hosted the inaugural convening of Dual Language Learner Professional Development (DLL-PD) Grantees on May 23 in Sacramento. Representatives from the six participating DLL-PD Grant Projects (California Preschool Instructional Network, California State University Channel Islands, Preschool Guided Language Acquisition Design, The Sobrato Early Academic Language Model, Language Learning Project, and CDE ECE Faculty Initiative Project) attended the event, along with DLL experts (Dr. Linda Espinosa), researchers (AIR and Harder+Company), and partner organizations (First 5 California and Advancement Project California). We were also joined by Giannina Pérez, Senior Policy Advisor for Early Childhood to the Governor. Giannina, former consultant to Early Edge, was instrumental in advocating for the inclusion of these funds in the 2018 state budget.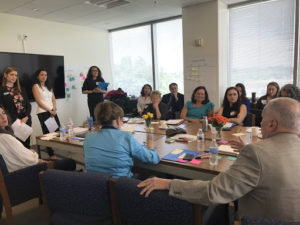 The goal of the convening was to celebrate the new DLL-related professional development funding that was allocated in the 2018 state budget, share updates from the funded projects, share implementation successes, challenges, and lessons learned, and discuss policy implications; highlights from the day included:
There is great excitement across the state about DLL-related professional development.

The grantees are unable to meet the large demand they are receiving from Early Learning providers and teachers. This means that more funding for similar professional development is greatly needed.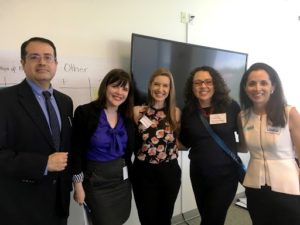 For more information about the grantees and their projects, visit https://earlyedgecalifornia.org/dll-professional-development-funding-2018/

Special thanks to the Sobrato Family Foundation and the Heising Simons Foundation for their support of this convening! Please stay tuned for more updates from this exciting project.