Fact Sheets
|
February 7, 2019
|
Early Edge California
Governor Newsom's Early Childhood Investment Proposals 2019
Governor Newsom's budget proposal invests close to $2.4 billion in early childhood programs including key areas that will improve access to quality Early Learning for California's working families. The budget also proposes to increase state investment in training for Early Learning teachers, and to expand the availability of full-day Pre-K for all low-income four-year-olds. 
Let Governor Newsom know that you support putting children and families first. Investing in high-quality Early Learning programs has lifelong benefits for children and helps working families get ahead by enabling parents to access job and educational opportunities. Everybody wins! Submit your comments here.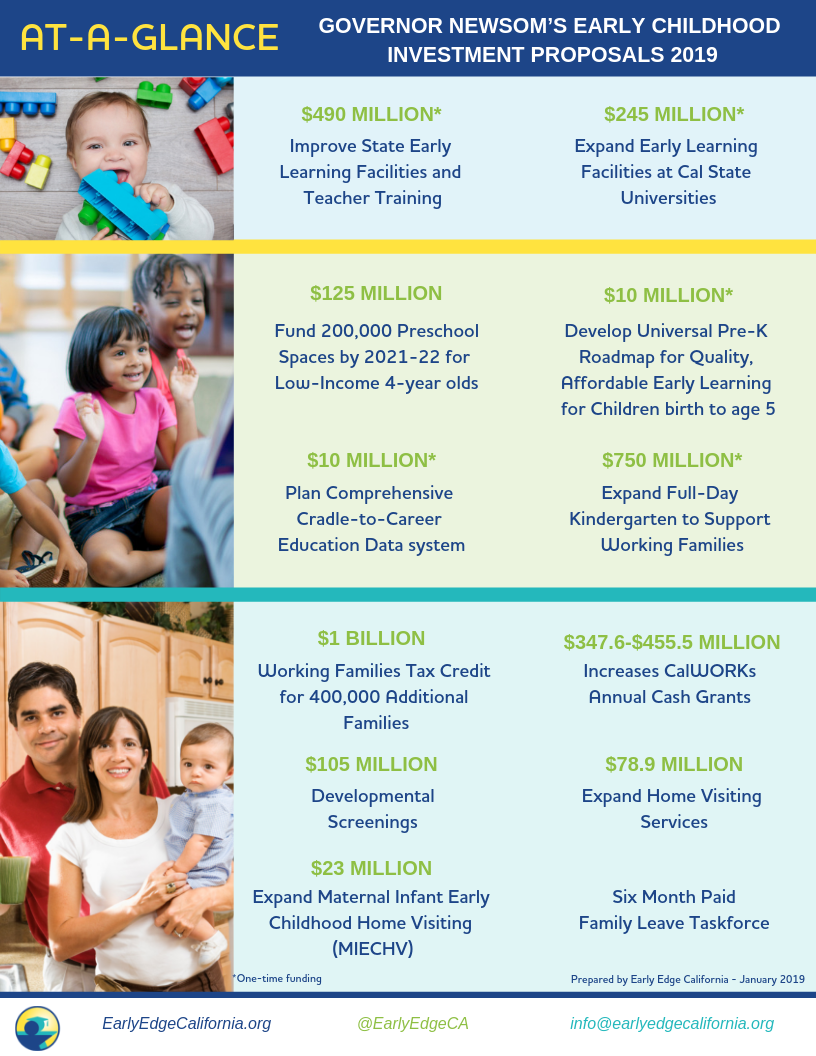 (Click on the above graphic to print or save as a PDF)
Our executive director Patricia Lozano and Patti Herrera, a political consultant with Early Edge California, presented a webinar to discuss details of California Governor Gavin Newsom's early childhood budget proposals for the coming fiscal year.