Media Coverage
|
June 1, 2023
|
Univision 34 Los Angeles
California's Free Transitional Kindergarten Program
Así es el programa con el que buscan que todos los niños en California puedan cursar el kínder de transición
Early Edge's Executive Director Patricia Lozano speaks with Gabriela Teissier at Univision 34 Los Angeles about California's free Transitional Kindergarten program for all four-year-olds in California. She also shares that the Los Angeles Unified School District is offering TK to every 4-year-old in the district by the 2023-24 school year, as well as how parents can ensure their child is attending a high-quality preschool program.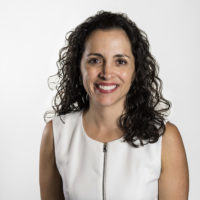 "Excellent news for our families that we are going to have a free program for all 4 year olds in California. It will be the largest preschool program in the United States so it is time to take advantage of this great opportunity."
"Excelente noticias para nuestras familias que vamos a tener un programa gratuito para todos los niños de 4 años en California. Va ser el programa más grande de preescolar en los Estados Unidos entonces toca aprovechar esta gran oportunidad."
Note: This video is in Spanish.