Media Coverage
|
May 21, 2020
|
CALMatters
Big cuts could hit little Californians: $1 billion in preschool and child care dollars at risk
Gov. Gavin Newsom's plans to expand free preschool and increase support for child care may be axed in the new coronavirus economy.
Early Edge CA Executive Director Patricia Lozano was quoted in a Calmatters article regarding the impact of Governor Newsom's May Budget Revision on Early Learning and care. 
Gov. Gavin Newsom's ambitious plans to expand free preschool for low-income children and increase state support for child care now are on the chopping block. He also has proposed cuts to existing, early childhood funding that advocates worry could force child care providers to reduce the number of kids they serve, or even close their businesses. The child-friendly budget Newsom announced in January was amended last week, revealing cuts and takeaways totaling more than $1 billion for early childhood programs.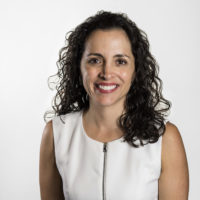 Child care is not just about having a place for children to go while parents work, said Patricia Lozano, executive director of Early Edge California, a Los Angeles-based policy and advocacy organization focused on early learning for children. "For little kids this is a chance to reduce the achievement gap," she said.