Media Coverage
|
June 11, 2020
|
EdSource
California teachers worry gap widening for English learners during school closures
To learn English, children need a lot of practice speaking aloud and interacting with others, which was difficult when school campuses closed.
Early Edge Executive Director Patricia Lozano was quoted in an EdSource article regarding the impact of the COVID-19 pandemic and school closures on Dual Language Learners and English Learners.  
Teachers across California are worried that students who are learning English will fall behind in their language skills due to the school closures and are trying various approaches to connect with those students and their families. Even as concerns have been raised about the quality of instruction for native English speakers, those who are still new to the language face an even greater hurdle.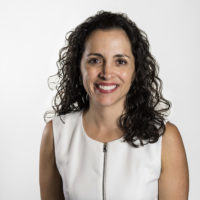 "We know that parent engagement is key. Now more than ever, we really need to support parents," said Patricia Lozano, executive director of Early Edge California, a nonprofit organization that promotes early learning.
Lozano and other experts on English learners agree teachers should encourage parents to read and talk with their children in their native language as much as possible. Having more time to spend with parents or other family members who speak another language can be an opportunity, they said.