Early Edge California's New Parent Advisory Groups: Now Seeking Members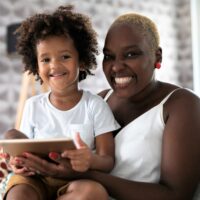 In fall 2020, we will be launching a series of Parent Advisory Groups to hear from parents and guardians of young children from diverse backgrounds across California. In these groups, we will explore how to best support families during the COVID-19 pandemic and beyond, and we will uplift members' voices by sharing their needs and values with policymakers and legislators. Groups will be offered in both English and Spanish via Zoom. View our flyers (below) to learn more details about the groups. 
Help us spread the word! We are seeking parents or guardians of children ages 0–5 in California to participate in our new groups. Please share our flyers in English and Spanish with the families you support! Or, if you know parents who would be interested in participating or you are a parent interested in participating, please email us at info@earlyedgecalifornia.org.
View Flyers
(Click on image to download.)