News and Events
,
Media Coverage
|
November 20, 2017
|
EdSource
Leading Democratic Candidates for California Governor Back Universal Preschool
Early Edge CA Executive Director, Patricia Lozano was quoted in an EdSource​ article in response to the four leading Democratic candidates for Governor stating their commitment to offering universal preschool in California. 
At an event in Sacramento organized by Advancement Project California, Lt. Gov. Gavin Newsom, former Los Angeles Mayor Antonio Villaraigosa, State Treasurer John Chiang and former State Superintendent of Public Instruction Delaine Eastin all agreed that universal preschool was necessary for California's children.
In addition, the candidates also agreed that early education workers are underpaid and that the state should provide greater support for children even before preschool.
The candidates offered different methods of funding a universal preschool program including reforming Proposition 13 or adjusting state tax structures.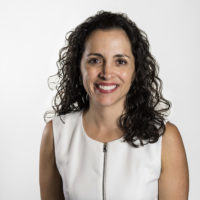 "The event demonstrated there's a chance we'll find an early learning champion who will value the importance of high-quality early learning programs for all of California's kids with teachers who are compensated fairly," said Patricia Lozano, executive director of Early Edge California, an advocacy organization promoting expanded early education programs.