News and Events
,
Media Coverage
|
February 7, 2019
|
EdSource
EdSource – Only a fraction of California children eligible receive subsidized child care
Early Edge CA Executive Director, Patricia Lozano was quoted in an EdSource article in response to a study by the California Budget and Policy Center about the availability of subsidized programs for eligible children.
A new study by the nonpartisan California Budget and Policy Center found that in 2017, only 1 in 9 children eligible for subsidized childcare and preschool programs in California were enrolled in a full-time program.
There is some debate about how to increase access to quality Early Learning programs.  Is it better to increase the amount of state-subsidized childcare centers facilities, or to increase subsidies that families can use with private providers?
 Many advocates say both facilities funding and Teacher Development are crucial to providing quality Early Learning programs.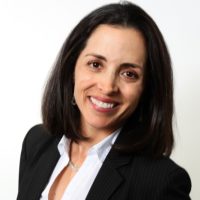 "You can put a bunch of money for new slots, you can say a lot more families will have access to care, but do we have the spaces? Do we have the teachers or providers to do it?"
– Patricia Lozano, Executive Director, Early Edge California