Media Coverage
|
May 13, 2021
|
EdSource
Should California offer transitional kindergarten to all 4-year-olds?
Early Edge California's Executive Director, Patricia Lozano, was quoted in an article by EdSource about Governor Newsom's proposal to expand transitional kindergarten.
Early childhood advocates, lawmakers and the governor are pushing to gradually expand transitional kindergarten (TK) to all the state's 4-year-olds. Often described as a bridge between preschool and kindergarten, transitional kindergarten began in California in 2012. The program, often referred to as TK, now serves about 100,000 children, most of whom turn 5 between Sept. 2 and Dec. 2, narrowly missing the cutoff for traditional kindergarten.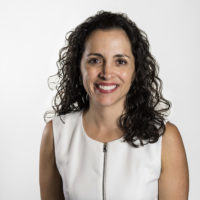 "We are very excited. This is the first time since I've worked in this field that we've seen such bold, historic proposals," said Patricia Lozano, executive director of Early Edge California, a nonprofit organization that is co-sponsoring Assembly Bill 22, which would expand transitional kindergarten. "Our vision is that every child, no matter where they are born, no matter the color of their skin, will have all the opportunities to prepare them for kindergarten and for success in life."  
"There's politics and there are a lot of competing interests. This is a big change, and change is hard, but I think we need to think about the kids more," said Lozano, who is a former pre-K teacher. "What we know about TK from the research is that it works, especially for the kids who need it most. This is an opportunity to make it happen. This is the time. We can find a way to make this work for everyone."