Blog
|
April 8, 2020
|
Early Edge California
In Their Own Words: Hearing from our Early Learning Community during COVID-19
Early Edge California Interviews Fresno Unified School District Pre-K teacher Jessica Gutierrez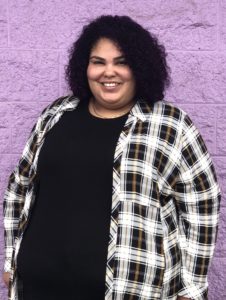 Jessica Gutierrez is a Pre-K teacher in the Fresno Unified School District, where she supports a number of dual language learners (DLLs) in her classroom. These young students often experience difficulties with learning when teachers are not properly trained to support them. Through the Language Learning Project, she received training to work with DLLs, and learned strategies for engaging families and supporting home language development. The onset of the COVID-19 pandemic, however, has brought new challenges — without a classroom, her normal materials, and directives to work with families online, the teaching landscape has dramatically changed for Jessica. Early Edge California spoke with her to learn more about what she is currently experiencing as a teacher supporting her students and families from a distance. 
EECA: How have you been keeping in touch with families?
JG: It's been really difficult to figure out how to reach our families, but I have been texting, calling, and emailing them depending on their preference. I'm currently trying to set up a Zoom group meeting which I hope to start next week. It's difficult – we can't create online lessons and just hand out a packet. I can't even go into my center so I don't have access to my materials. One thing we're really focusing on finding right now are recorded read-alouds.
EECA: How are you interacting with your class?
JG: I have been using Creative Curriculum. I provide suggestions for parents about hands-on activities at home and through videos. And, I'm there to support parents when they want to use these resources with their children.
I have been checking in with parents to see what they are doing. About half of my parents are using materials and engaging with their children every day. Some of my parents send photos of them going on walks and doing the lessons with their children. I believe that everyone is doing something with their kids right now. 
However, some parents are finding it more challenging. Many of our families are under a lot of stress—they are struggling with children of multiple ages, their own jobs, and may not have high literacy in English or their own language. We need to be sensitive to emotional needs.
This week, one of my key priorities is simply trying to make sure everyone has a device at home and access to the internet. All parents have cell phones which is so helpful because I can text them suggestions. 
EECA: How is Fresno USD supporting teachers?
JG: School closed as of Friday, March 13, 2020. It was a very abrupt announcement, and we had no advanced warning, so there was no chance to plan for it. We weren't even sure if we were supposed to come in the next week – and it ended up that we were told not to come in. 
For our birth through PreK students, Early Learning Support Specialists have been coming up with most of the resources, and they ask teachers for feedback on these. Then these resources are posted through our district's website. 
Our TK Teachers got together and created their own google website for parents to access. Teachers have created other digital outlets as well. For example, the Hmong immersion teachers all got together to make a Facebook page. Everyone is being really resourceful. The challenge has been to find those resources. 
Fresno USD has uploaded a lot of resources for Dual Language Learners (DLLs) in Hmong and Spanish which are the most common languages in our district. We also have a training coming up that will outline expectations and goal setting for distance learning. As for other forms of support for our families, the district is still offering meals, and Xfinity is offering free wifi to families in need.
EECA: What would be helpful to you or to other teachers in terms of resources?
JG: It would be great to have a "one stop shop" for Early Learning teachers. Somewhere you can find resources rather than having to create your own content. I feel lucky that Fresno USD has a ton of resources. But even so, I've been searching online for more. I know that not all districts are providing the same level of resources to teachers. 
It would be very helpful to have a directory of all the different resources for reading time, movement, music, etc. It's been challenging to find online resources like this for DLLs. 
Having guidelines on what is expected and what is realistic in terms of providing distance learning for Early Learning would be helpful. Suggested activities which we can modify, sample schedules with activities filled in, such as, "It's springtime and plants are blooming. Go outside and look at these plants/trees."
It would also be helpful to be able to provide resources and activities to families that are reasonable for them to complete. It's not realistic to expect families will have the same materials, such as food coloring, construction paper, etc., that a classroom does. The best activities are ones that can be worked into everyday activities, such as having kids count items of clothing while folding the laundry or engage with a YouTube dance video for "movement" or finding some things outdoors in nature.