Media Coverage
|
August 25, 2022
|
New America
Dual Language Learner Identification in California Moves One Step Closer to Reality
Our Director of Dual Language Learner (DLL) Programs Carolyne Crolotte speaks with Leslie Villegas from New America to discuss the process of DLL identification aimed at affirming and fostering the child's home language and culture.
Assembly Bill (AB) 1363 is a first-of-its-kind legislation requiring state Pre-K programs to identify DLLs.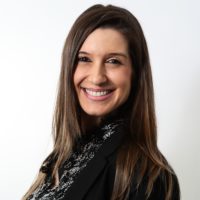 According to Carolyne Crolotte, director of DLL programs at Early Edge California, one of the co-sponsors of the bill, making this differentiation was important to assuage the concerns of families who have had negative experiences with how ELs have been historically treated by the K–12 system. As such, CDE included language in the Family Language Instrument to reassure parents and families that DLL identification will only be used in pre-K and will be used solely to ensure the child benefits from additional support from the program to develop language skills in both their home language and English.