Media Coverage
|
March 29, 2022
|
CALMatters
Will there be enough teachers for California's ambitious plans for its youngest students?
Our Executive Director Patricia Lozano joins CalMatters to discuss Universal Transitional Kindergarten (UTK) and teacher shortages in California.
In summary: California needs tens of thousands of teachers and assistants to expand public school to all 4-year-olds. Private and nonprofit preschools worry they'll lose their staff.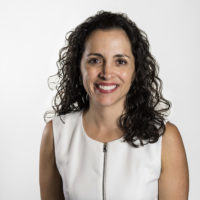 Access to free transitional kindergarten will benefit children who qualified for subsidized child care but could not find a slot, and those who do not qualify for help but whose families can't afford to pay for child care or preschool, said Patricia Lozano, executive director of Early Edge, a nonprofit advocacy group that supported the new law.