Media Coverage
|
December 19, 2020
|
Ventura County Star
Where did all the kindergarteners go? Enrollment drops significantly in Ventura County
Early Edge California's Executive Director, Patricia Lozano, was interviewed by the Ventura County Star about kindergarten enrollment decline in Ventura County and across the state, and its impact on kids, including Dual Language Learners. 
Enrollment for transitional kindergarten and kindergarten across Ventura County public school districts dropped by more than 1,200 students in total this year.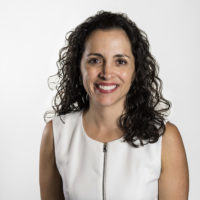 "So we know that research shows that kids who speak two languages when they get to kindergarten many times are behind their peers," said Patricia Lozano, executive director of the nonprofit early education advocacy organization Early Edge California.
Lozano said this happens for many reasons, such as not having a preschool experience and speaking only one non-English language at home, which creates a gap between the kids who went to preschool and speak English versus those who didn't.
"Parents or people may think, 'Well, it's kindergarten, they're 5, they're not going to miss so much," she said. "(But) it is very important to start at 5."
Kids must be at least 5 years old by Sept. 1 of the new school year to attend kindergarten in California. For kids who turn 5 between September and December of the school year, transitional kindergarten — a two-year kindergarten program most districts offer — is an option.
She understood that parents, especially those who are essential workers, may not have time to stay home and do distance learning with their kids.
Despite the challenges, she notes that if parents can ensure even one hour of interaction with a teacher or students, and to the English language, it will make a difference.