Media Coverage
|
January 28, 2021
|
EdSource
What happens to children who missed kindergarten during Covid-19 crisis?
Early Edge California's Executive Director, Patricia Lozano, was quoted in an article by EdSource about children that were not enrolled in kindergarten due to virtual learning, and how it could affect their education long-term.
Many California parents dreaded returning to remote learning last fall, but they did it anyway, holding onto hopes of going back to campus at some point during the school year.
Faced with the rigors of distance learning, some kindergarten parents decided to keep their children in preschool, a safe and familiar option that allowed the in-person interaction that small children crave. Affluent parents may have also opted to send children to private schools, which often have the larger campuses and smaller class sizes that make in-person instruction safer. Low-income families may have opted out of schooling entirely during the strife of the pandemic.
Early childhood advocates warn that some of these children may well struggle when it is time to go to first grade in the fall.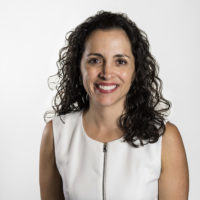 "That first year is so important. This learning is crucial to the rest of your education. At that age, their brains are on fire. A year of development at that age is like 10 years for us," said Patricia Lozano, executive director of Early Edge, an early education advocacy organization. "We need to start thinking about what will happen next year. How will we help these kids?"   

Perhaps most pressing is the concern that many children may remain traumatized about issues beyond the classroom, such as the instability of housing, food and health care, which have been exacerbated by the pandemic. Teachers will need extra help to address these issues, experts say, which extend beyond learning to mental health.
"For many of these children, it may be terribly difficult to cope," Lozano said. "They might have been behind their peers even without the pandemic and this has made it worse."