Media Coverage
|
May 19, 2021
|
EdSource
What did he get right? Reactions to Gov. Newsom's early education budget
EdSource asked education leaders, advocates, and keen observers of all segments of California's education system to comment on Gov. Gavin Newsom's 2021-22 revised budget for early education and child care. Our Executive Director Patricia Lozano was invited to weigh in.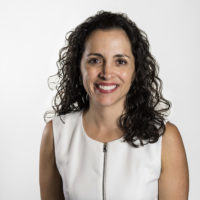 What among the governor's proposals will most advance students' recovery from the pandemic and why?

Little kids were greatly affected during the pandemic. Distance learning was hard for them, and they lost many opportunities to develop and learn. Gov. Newsom's vision to expand transitional kindergarten and child care slots will provide an opportunity for future generations to recover from the pandemic and for parents, especially mothers, to go back to work. Additionally, there will be wraparound services and mental health supports that will help schools to meet the holistic needs of students, families and communities and go a long way toward helping advance pandemic recovery.
What priority should have been in the budget but wasn't?

The early learning and child care workforce has been essential in allowing California's economy to grow during the pandemic while enduring profound challenges to both their financial stability and providers' own health and safety. The May Revise included one-time stimulus funding to support the recovery of the workforce in multiple ways including stipends, waiving family fees, extending hold-harmless and mental health supports. We should keep supporting the workforce, increase reimbursement rates and continue to strengthen access to early learning and care programs for infants and toddlers.