Media Coverage
|
January 13, 2022
|
EdSource
The right priorities? Reactions to Gov. Newsom's 2022-23 early ed budget
Our Executive Director Patricia Lozano joined EdSource to weigh in on Governor Newsom's plans for investing in Early Learning and whole-child development in 2022-23.

In this article, Patricia address the following questions:
What among the governor's proposals will most advance students' recovery from the pandemic and why?

What priority should have been in the budget but wasn't?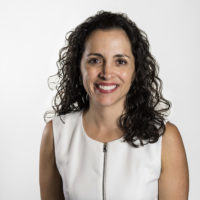 "The early learning workforce is the backbone of our economy and has provided essential care to our children throughout the pandemic. It is critical that we continue to work with the administration and the Legislature on increasing our investments in the workforce to ensure that they have the compensation and support needed to thrive, as well as develop pathways that strengthen our mixed-delivery system."