Media Coverage
|
September 21, 2020
|
EdSource
Spanish-Language Resources Help Parents Deal with Challenges of Distance Learning
Resources in their native language have eased some anxieties during the pandemic
Executive Director Patricia Lozano and the work of Early Edge California were featured in an EdSource article about the need for Spanish language resources in distance learning and the critical support that these resources provide families.
While California school districts and counties confront the learning challenges of the pandemic, education organizations are developing new guides for Spanish-speaking parents to help them navigate distance learning.
In California public schools, about 40% of students speak a language other than English in their homes, and over 80% of those students speak Spanish, with 18.6% classified as English Learners.
But, it's the parents that educators knew they needed to reach, and it was obvious there wasn't enough information that was easily accessible for Spanish-speaking parents.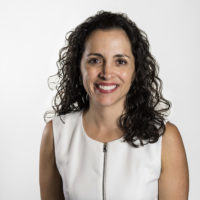 "This crisis has evidenced all the things that don't work for the system," said Patricia Lozano. "But I think it's a lesson learned that when crises happen, it's important to have all those materials available so all parents can understand what to do."