News and Events
,
Media Coverage
|
April 18, 2018
|
Southern California Public Radio
Quantity over quality in growth of pre-K programs in California (and the US)
Early Edge CA Executive Director, Patricia Lozano was quoted in an EdSource​ article in response to the National Institute for Early Education Research's (NIEER) annual State of Preschool report which evaluates funding and accessibility for state-funded preschool programs in the United States.   
The NIEER report examines 10 quality standards including class size, teacher training, and professional development and if the programs are meeting their benchmarks. California's state preschool program met six of the benchmarks and Transitional Kindergarten (TK) only met two. TK is a newer state-funded program for 4-year-olds with birthdays that are past the Kindergarten cut-off.  "The big takeaway this year is that while preschool is improving, the rate is very slow," said Steve Barnett, co-director of the National Institute for Education Research at Rutgers University.  "So that means that inequality in access to quality pre-K is growing."
California State legislators have two competing bills aimed at increasing school access for 4-year-olds.  One focuses on Transitional Kindergarten and the other on state funded preschool.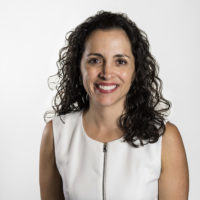 "We're fighting between what's better?" said Patricia Lozano, executive director of Early Edge California, a child advocacy group that's worked to implement TK and provide training. "No, let's take the good things from TK, let's take the good things from state preschool and really think about what are the key elements for quality that will get us where we want to be in terms of outcomes."