News and Events
,
Media Coverage
|
June 19, 2019
|
Jefferson Public Radio
Newsom Takes First Step On Promise Of Universal Preschool In California, But Has A Long Way To Go
Early Edge CA Executive Director, Patricia Lozano, was quoted in a Jefferson Public Radio article about access to affordable preschool in California.
During his run for governor, Gavin Newsom made bold promises to improve early education during his run for governor, including his pledge to create universal preschool.
The current budget agreed to by the Legislature last week also addresses the cost of preschool in California and would include 10,000 additional state preschool spaces at a cost of about $31 million. The budget also expands preschool eligibility to more working and middle-class families.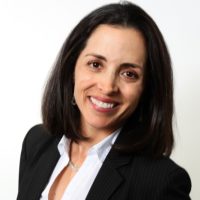 Patricia Lozano is executive director of Early Edge California, which advocates for early education investments. She called the commitment to more preschool spaces "a great start." "It's a signal that the governor is committed to getting to universal Pre-K," she added.