Media Coverage
|
May 12, 2021
|
KQED
Newsom Proposes Universal Transitional Kindergarten, New Programs for Low-Income Students
Early Edge California's Executive Director, Patricia Lozano, was quoted in an article by KQED about Gov. Newsom's proposal to transform California's Early Learning system.
All 4-year-olds in California could go to kindergarten for free under a new proposal that Gov. Gavin Newsom introduced Wednesday, part of a broad new education spending package made possible by the state's surprise budget surplus.
Under Newsom's plan, some of that surplus would be used to strengthen the state's early education system, including expanding transitional kindergarten to 4-year-olds by the 2024 school year, part of his promise to tackle inequalities laid bare by the pandemic.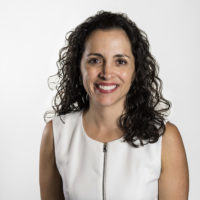 "We know based on research that investing early will help kids to graduate high school, get better jobs, so it just puts you on the right track," said Patricia Lozano, executive director of Early Edge California, a nonprofit that advocates for early learning. "If this happens, we're going to have the biggest universal preschool program in the nation and we're going to do it right, with the quality components in place: with small classes, with teachers who are supported."