Media Coverage
|
September 2, 2020
|
EdSource
Many Parents Fill in Gaps for Preschoolers Unable to go to In-Person Programs
Parents urged to turn everyday tasks into learning opportunities.
Early Edge CA Executive Director, Patricia Lozano, was quoted in an EdSource article regarding pre-K students' learning loss due to COVID-19 school and child care closures, and the help they are receiving from their parents and teachers to continue learning. 
In the five months since most Californians were ordered to shelter in place, parents and caretakers of preschool students have largely been left to fill the learning gap that began to widen when schools closed in the spring. While students in all grades have experienced a learning loss, researchers say preschool students face a particular risk. Early childhood education is considered a critical time that lays the groundwork for children's academic careers.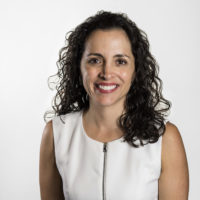 "I think sometimes it's really stressful for the child and the mom or the dad," said Patricia Lozano, executive director of Early Edge California, an early childhood education advocacy organization. "If there's any opportunity for you to naturally introduce some concepts, they'll learn what you're trying to show them… it's more about the quality of the time you spend with your child rather than the quantity."
Lozano, who is also teaching her own school-aged children while working from home said that "everyone is in the same situation," a comment that experts Carlos and Stipek echoed. Ultimately, she highlighted the importance of remembering this: "Parents, you are doing your best."