Media Coverage
|
April 5, 2022
|
CALÓ News
LA's lawmaker LUZ RIVAS fights for bilingual learners
Our Director of Dual Language Learner (DLL) Programs Carolyne Crolotte spoke with Liliana Ulloa from CALÓ News to discuss the importance of bilingualism and Early Edge's policy reform around DLLs. 
This article dives into AB 1363 (Rivas) and the history of bilingual education in California.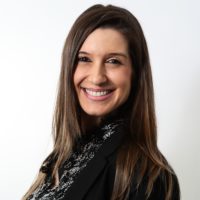 Carolyne Crolotte, Director of Dual Language Learner Programs, said that because 60% of children up to the age of 5 speak a language other than English at home, she hopes these laws eradicate any residual stigmas parents and educators may have about bilingualism. By pushing for this law, Crolotte said she expects schools to inform parents and students about the benefits of retaining their at-home languages.