Media Coverage
|
November 1, 2022
|
Univision 34 Los Angeles
"It's time to act now": expert gives advice to help children improve their academic level after breaks due to pandemic
"Toca actuar ya": experta da consejos para ayudar a niños a mejorar su nivel académico tras pausas por pandemia
Our Executive Director Patricia Lozano speaks with Yarel Ramos from Univision 34 Los Angeles about the COVID-19 learning loss.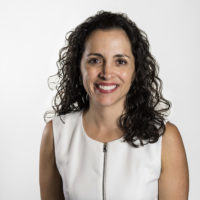 "The important thing is that it's time to act now by working with parents and teachers. The good thing is that the state of California has put a lot of funds so that schools have resources to help parents and teachers recover… academically and emotionally."
"Lo importante es que es hora de actuar ahora trabajando con padres y maestros. Lo bueno es que el estado de California ha puesto muchos fondos para que las escuelas tengan recursos para ayudar a los padres y maestros a recuperarse… académicamente y emocionalmente."
Note: This video is in Spanish.