Blog
|
January 30, 2020
|
Kidango
Honoring California's Surgeon General Dr. Nadine Burke Harris at Early Edge Partner Kidango's Superhero of Early Childhood Luncheon
Early Edge had the pleasure of supporting our partner Kidango at their Superhero of Early Childhood Luncheon honoring California's first and current Surgeon General, Dr. Nadine Burke Harris.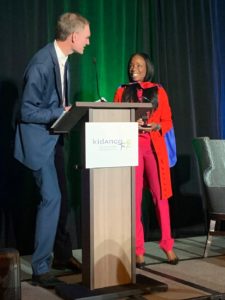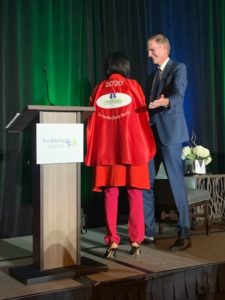 Executive Director Patricia Lozano and Senior Policy Advisor Stephanie Tseu joined a room filled with Early Learning champions to recognize Dr. Burke Harris as Kidango's 2020 Superhero of Early Childhood, for her work and impact on the lives of California's children. Kidango CEO Scott Moore presented Dr. Burke Harris with a special red cape to commemorate the recognition.
Dr. Burke Harris has focused her research and work on the impact ACEs (Adverse Childhood Experiences) and toxic stress has on young children. Because of her leadership, California is leading the way young children are screened for ACEs which means a healthier and stronger future for our children.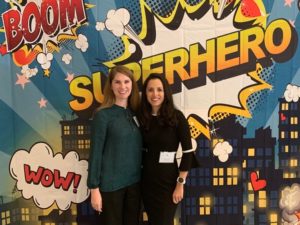 Dr. Burke Harris inspired all of us to be champions and work together on screening, preventing, and supporting kids and families who experience trauma in California. Thank you to Kidango for hosting this wonderful event to honor a true superhero!