Media Coverage
|
December 5, 2019
|
Public News Service
Federal Anti-Immigration Policy Hurting Children, Report Says
Early Edge CA Executive Director, Patricia Lozano, was quoted on Public News Service regarding the impact of recent anti-immigration policies on our youngest Californians and the early childhood workers who support them.
In California, 1.3 million children younger than age five may lose out on essential services because of a hostile immigration climate, according to a new report. Researchers from two children's advocacy groups found that the Trump administration's anti-immigrant policies and heightened law enforcement have had major impacts on children up to age five.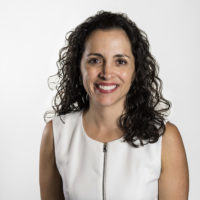 Patricia Lozano, one of the co-authors and Executive Director of Early Edge California, an advocacy organization focused on early learning, encourages state policymakers to pass a law that declares preschools and daycare centers off limits to immigration officers – something already in place at K-12 schools in the state. "Early childhood programs should be safe places for families, and the providers and teachers need the support to provide the right resources to face this hostile environment," she stresses.