The Gift of Community: California LEAs Collaborate through Early Edge's Professional Learning Community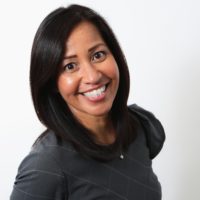 by Patti F. Herrera, EdD
Consultant to Early Edge California
Associate Vice President, School Services of California, Inc.
Just over a year ago, Early Edge California launched a community of practice, bringing together leaders from the largest school-based early learning and care programs in California. The intention was to create a much-needed space for practitioners to share their innovations and resources, as well as their challenges, in a continuous effort to improve services to the children and families who rely on them.
Over the year, Early Edge hosted two day-long meetings during which the leaders from participating school districts discussed a broad range of issues, including:
Goals, policies, and practices for developing and honing the competencies of their teachers and staff, 

Ideas for promoting inclusive programs and practices for children with special needs,

Creating diverse learning spaces for children from all backgrounds through the integration of Transitional Kindergarten and State Preschool programs, and 

Navigating the complex web of ever-evolving requirements for state-subsidized programs.
This was before the torrent of COVID-19 brought California to its knees. From the onset, Early Edge's Professional Learning Community (PLC) of school-based providers harnessed its strength, instituting weekly meetings to discuss how they could rise to the challenge of – in Governor Newsom's terms – "meeting the moment." They shared resources that enabled families to complete program documents electronically. They discussed ideas for family engagement and how best to continue supporting the social-emotional and mental health needs of their children. They also talked about how to ensure that families had what they needed to continue their children's healthy development while sheltering in place which included the supplies children would normally have in school and the meals they needed to nourish their growth. They did all of this in a world shut down by a health pandemic.
As school-based programs, they know that some of their challenges are unique, resulting from their integral connection to their public K-12 systems. Perhaps their greatest distinction stems from the fact that their staff are union members who belong to the same union as their K-12 counterparts. While this may not seem to be a unique and complicating factor at first blush, it has impacted, if not stymied, their discretion to re-open their centers as negotiations within their districts continue about the reopening of their schools in the coming months. Decisions about K-12 programs have or will have direct impacts on their child development programs. Also unique to the PLC and other school-based programs is the demand on facilities when schools reopen, which could create spatial or other operational challenges for programs run on school sites. The PLC leaders understand that, along with their K-12 counterparts, they are vying for limited resources within their districts.
Today, the PLC – like many of their community-based partners – are grappling with the upcoming year, faced with the daunting reality that their programs will not look like they did just a short while ago. When they re-open, they know that COVID-19 will force them to do things differently, so they are sharing programmatic design ideas aimed at maintaining the health of children, staff, and families while doing what they have dedicated their professional lives to: helping children flourish and giving them a strong start in life.
While they work diligently to address the challenges that pop up during the COVID-19 crisis, the PLC members have taken a moment to reflect and to express gratitude for each other and this  community of practice that enables them to innovate and leverage the strength of other leading experts in their field. We thank them for their dedication to California's young learners and their families!
"Having Early Learning LEA colleagues who can provide support and guidance is beyond appreciated and needed during these complex times, this PLC does just that!!"
–Christie Herrera
Executive Director, Early Childhood Education, Oakland Unified School District
---
"The PLC has been integral in helping us make educational connections from Southern California to Northern California. It has allowed us to share and collaborate on ideas to support our youngest learners during this time. Through the creation of this group, there are now future opportunities for intensive collaboration that will benefit children across this great state."
–Dean Tagawa
Executive Director, Early Childhood Education Division, Los Angeles Unified School District
---
"What I most appreciate about this PLC is that it is a place where I can receive validation of my experience, advice on how best to interpret and implement state policy, and share best  practices amongst my colleagues. As a leader of Early Education within a public education institution, we hold a unique space in which we must balance guidelines and mandates designated for childcare, while also ensuring PK-12th grade instructional alignment. I am so thankful for the opportunity!"
–Meeno Yashar
Chief, Early Education Department, San Francisco Unified School District
---
"The PLC through Early Edge with other districts in California brings a collective of ideas together that makes for better programs for all of us. While our agencies follow the same regulations and guidance, our individual departments bring a variety of skills and perspectives to implementation. I regularly learn about nuances on program delivery. The resource sharing alone is worth the time. This network has greatly enhanced Pajaro Valley's USD's Child Development Departments operations."
–Kathy Lathrop
Director, Child Development Department, Pajaro Valley Unified School District
---
"Early Edge has created the conditions where creativity thrives, viewpoints are articulated, and shared knowledge is maximized. Through this collaboration with such exemplary state and district Early Learning leaders, the San Diego Unified School District has accelerated innovation within a rapidly fast-changing complex environment. I am honored to be part of such an esteemed group of professionals."
–Stephanie Ceminsky
Director, Early Education Program, San Diego Unified School District
---
"I value the opportunity to network with Early Learning leaders that have to navigate the same complex systems in order to provide a safe, supportive, and engaging early learning program for students and their families."
–Jacquie Bonini
Director, Early Childhood and Preschool Programs, Sacramento City Unified School District
---
"Can't tell you how much I value this team and the expertise of all who participate. The group sparks ideas and solutions each time we meet."
–Deanna Mathies
Director, Early Learning, Fresno Unified School District