Media Coverage
|
September 26, 2022
|
Univision 34 Los Angeles
California Governor Vetoes Bill to Make Kindergarten Mandatory
Gobernador de California veta un proyecto de ley para hacer obligatorio el kindergarten
Our Executive Director Patricia Lozano speaks with Yarel Ramos from Univision 34 Los Angeles (Edicion Digital California) about what the Governor's veto means for California's children.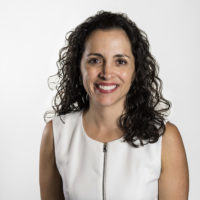 "This means we have to work harder, all together, to get parents to enroll children in Kindergarten," said Patricia Lozano, Executive Director of Early Edge California.
"Esto significa que tenemos que trabajar más duro, todos juntos, para que los padres inscriban a los niños en el Kindergarten", dijo Patricia Lozano, directora ejecutiva de Early Edge California. 
Note: This video is in Spanish.