Media Coverage
|
September 29, 2020
|
Politico
California Child Care Providers Stand to Lose Millions of Dollars
Early Edge CA Executive Director, Patricia Lozano, was quoted in an article by Politico regarding the signing of SB 820 and the impact on child care providers.
California child care providers stand to lose millions of dollars after Gov. Gavin Newsom and state lawmakers put their faith in a federal stimulus package that has yet to materialize.
Under a budget trailer bill signed this month by Newsom, California's child care workers must absorb lost fee revenues they would normally receive from lower-income families enrolled in state-subsidized programs. The families in question are keeping their children home because of distance learning accommodations, quarantining needs or temporary child care site closures.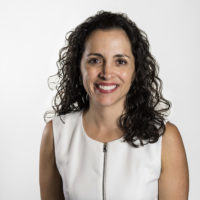 "We are really hoping that federal funds come through because we do not want to add any more of a burden on child care providers or families," said Patricia Lozano, executive director for Early Edge.