Media Coverage
|
January 8, 2021
|
LAist
California Budget Proposal Expands Transitional Kindergarten, But Does Little To Support Child Care Industry In Crisis
Early Edge California's Executive Director, Patricia Lozano, was quoted in an article by LAist.com about Governor Newsom's 2021-22 budget and its support of Early Learning and care.
Gov. Newsom's budget proposes investments in Early Learning and care which include expanding Transitional Kindergarten and providing professional development for Early Learning teachers, as well as funding for school facilities, child care, special education, and early literacy.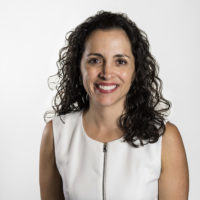 "We wish that there was more funds available to fund the whole system, but I think what this signals is that this is a starting point," said Patricia Lozano, executive director of the nonprofit Early Edge California.