Media Coverage
|
April 23, 2023
|
Univision 34 Los Angeles
"Being a teacher is a challenge": the challenges teachers face after the coronavirus pandemic
"Ser maestro es un reto": los desafíos que enfrentan los profesores tras la pandemia de coronavirus
Early Edge's Executive Director Patricia Lozano speaks with Yarel Ramos at Univision 34's Al Punto California about the challenges teachers are facing after the pandemic, resources that can support them, and how to attract more young people to the profession.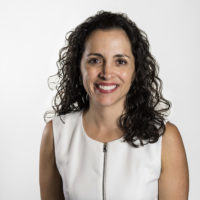 "We know that in California, and in general in the United States, we do not pay teachers what they should be paid. In addition to salaries, we also have to understand the resources they need for training for mental health support. So it's a whole package of things that they need and that we don't give them and teachers, especially the minorities, don't have access to these resources."
"Sabemos que en California y en general en los Estados Unidos no le pagamos a los maestros lo que les deben pagar. Además de los salarios también tenemos que entender los recursos que necesitan para entrenamiento para el apoyo de la salud mental. Entonces es todo un paquete de cosas que necesitan y que no se los damos y los maestros especialmente las minorías no tienen acceso a estos recursos." 
Note: This video is in Spanish.