Media Coverage
|
December 9, 2020
|
EdSource
Another step toward universal preschool in California?
Early Edge CA Executive Director, Patricia Lozano, was quoted in an article by EdSource about a new legislative package to establish a high-quality, mixed-delivery Early Learning and Care System for children, birth to 5.  
Long a goal of early childhood advocates, universal preschool came a step closer to becoming reality this week.

Assemblyman Kevin McCarty, D-Sacramento, a veteran advocate for early education, and other legislators on Tuesday proposed a sweeping suite of bills to help reform the state's early childhood system. The bills seek to expand transitional kindergarten to all 4-year-olds, make child care more affordable by creating a sliding scale for family fees, increase reimbursement rates for preschool teachers and bar expulsions and suspensions in preschool.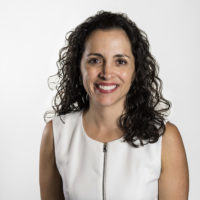 "It's clear that our youngest children need more support now than ever," said Patricia Lozano, executive director of Early Edge California, an education nonprofit that is co-sponsoring part of the legislation. "We want to be able to serve all the kids who need these services the most."