Media Coverage
|
April 5, 2021
|
EdSource
Amid pandemic, infants especially need quality child care, reformers say
Early Edge California's Executive Director, Patricia Lozano, was quoted in an article by EdSource about Early Edge sponsored bill SB 50 which strengthens California's Early Learning and Care system.
Most of an infant's brain growth occurs before kindergarten. A Senate bill aims to target infants with quality care.
Children are born ready to learn. In the first year of life, the brain doubles, with about 90% of brain growth happening before kindergarten. However, only 1 in 3 eligible children under 5 years old take part in California's publicly funded early learning and care programs. To make matters worse this year, 3 out of 4 California parents with children under 5 are worried their education and development will suffer because of the pandemic, according to a recent survey.
That's why there's a push in California to get more children, especially infants and toddlers from low-income families, into quality child care at a time when the industry is in crisis because of the pandemic. Senate Bill 50, introduced by state Sen. Monique Limón, D-Santa Barbara, proposes to open access to the state-funded California State Preschool Program (CSPP) and to make it easier for families to access the child care system.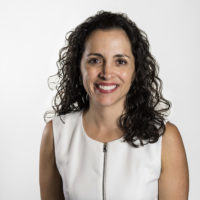 "We're trying to make it easier for parents. So if you already qualify for CalFresh or Medi-Cal, then you automatically will qualify for subsidized care, so you don't have to apply here and there," said Patricia Lozano, executive director of Early Edge California, a nonprofit organization that is co-sponsoring the bill.