Media Coverage
|
December 4, 2020
|
LAist
A 10-Year Plan For Early Childhood In California With Uncertain Next Steps
Early Edge CA Executive Director, Patricia Lozano, was quoted in an article on LAist about the "California For All Kids" Early Learning and Care master plan.
Gov. Gavin Newsom's first budget included $5 million to create a long-term plan for early childhood with strategies to provide universal preschool, increase the availability of child care, train the workforce and fund all of the above. Almost two years later, with little fanfare, the state this week released the Master Plan for Early Learning Care, a 10-year plan that could reshape programs for young children and their families — if they can secure the funding and the political buy-in.
The 107-page plan outlines almost three dozen proposals, including providing free preschool to all 4-year-olds, expanding paid family leave and changing how child care providers are paid.
The Early Childhood Policy Council, a group of child care providers, parents, advocates and other experts, advised on the plan's creation but didn't have the final say over what went in it. The full council met six times this year via Zoom. A larger parent engagement effort was scrapped during the pandemic but the plan noted 3,000 people attended the policy council's virtual meetings.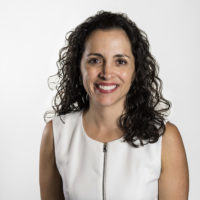 "We have to see it as the beginning of the conversation, and work together to really think how can we make this happen now and see it as an opportunity to build a system that maybe should work for all kids and families," said Patricia Lozano, the executive director of the non-profit Early Edge California and a contributor to the plan.