Events
|
May 4, 2020
|
Early Edge California
Webinars on Governmental Resources during COVID-19
Visión General del Permiso Pagado por Enfermedad, Permiso Familiar Pagado y Seguro por Desempleo para los Directores de ECE, Personal y Programas de Cuidado Infantil Familiar en California. 
Presentado por Early Edge California, Legal Aid at Work, y Child Care Law Center
Hay nuevos fondos estatales y federales disponibles para ayudarte en este momento. Nuestros expertos te ayudarán a entender cómo puedes usarlos para mantener tus programas en marcha y mantenerte a ti y a tu personal sanos, ya sea que seas director de un centro de cuidado infantil, propietario, miembro del personal o un operador de cuidado infantil en casa. 
Quiénes deben asistir: este seminario virtual está diseñado para ayudar a los directores de cuidado infantil, propietarios y personal y operadores de cuidado infantil en casa a comprender las leyes de permisos y beneficios para los trabajadores actuales y despedidos. 
About the Presenters: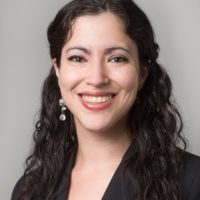 Alexis M. Álvarez
Abogada Sénior de Personal, Programa de Derechos de Discapacidad  
Legal Aid at Work
Alexis Álvarez asesora y representa a personas con discapacidades que enfrentan discriminación en el trabajo y un acceso desigual a los programas y servicios del gobierno. Antes de unirse al Programa de Derechos de Discapacidad de Legal Aid at work, ella era abogada en el Centro de Recursos Legales para el Cáncer del Centro Legal de Derechos de Discapacidad en Los Ángeles, donde ayudó a las personas a abordar problemas legales relacionados con el cáncer. Alexis trabajó para los Jueces Robert L. Hess y Bárbara M. Meiers de la Corte Superior de Los Ángeles y para el Juez Gilbert M. Román, de la Corte de Apelaciones de Colorado. Ella es miembro fundador de la Coalición Nacional para Latinxs con Discapacidades. 
Alexis recibió su grado Juris Doctor en 2011 de la Escuela de Leyes UC Davis y su Licenciatura con honores en 2007 de la Universidad Estatal de Colorado. Durante la escuela de leyes, Alexis fue editora sénior de artículos para el UC Davis Law Review y sirvió en la junta de la Asociación de Estudiantes de Leyes La Raza.
---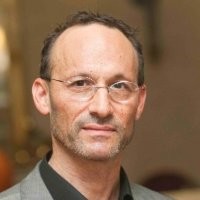 Stephen A. Rosenbaum
Abogado Sénior
Child Care Law Center
Stephen Rosenbaum, un abogado specializándose en derechos civiles y humanos y educador legal, se unió al Child Care Law Center en 2019. Él tiene una larga carrera en la defensoría de justicia social. Bajo los auspicios de la California Rural Legal Assistance, Disability Rights California y Disability Rights Education & Defense Fund, el Sr. Rosenbaum representó a niños, jóvenes y padres en disputas con las agencias de servicios sociales, administradores escolares y proveedores de vivienda y también ha abogado en nombre de los estudiantes con discapacidades, trabajadoras domésticas de bajos ingresos, trabajadores agrícolas e inmigrantes indocumentados, en tribunales, las legislaturas y en la educación y divulgación de la comunidad.
El Sr. Rosenbaum tiene el título de Profesor Auxiliar "Frank C. Newman" en la Universidad de California, Berkeley y ha enseñado cursos de la facultad de derecho en habilidades profesionales, y en las leyes de discapacidad, derechos civiles y de la salud mental en las facultades de Stanford, la Universidad de San Francisco y de la Universidad Golden Gate. Ha participado en actividades internacionales relacionadas al "estado de derecho" y a la reforma de la educación jurídica en Oriente Medio, Europa, Asia central y sudoriental y en África occidental. Es investigador visitante en el "Instituto Haas" de Berkeley y ha escrito extensamente en revistas jurídicas sobre educación especial, discapacidad, la abogacía popular y derechos humanos internacionales. El Sr. Rosenbaum obtuvo su Juris Doctor y su Maestría en Política Pública en UC, Berkeley.
---
Sobre la Moderadora: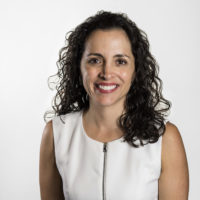 Patricia Lozano
Directora Ejecutiva
Early Edge California
Antes de unirse a Early Edge California, Lozano se desempeñó como oficial sénior de programas en la Fundación Bill y Melinda Gates y trabajó en su estrategia nacional de aprendizaje temprano. En California, Lozano ha encabezado proyectos en el Centro para Mejorar la Calidad del Cuidado Infantil de UCLA, First 5 LA y la Corporación RAND y desarrolló proyectos de investigación y evaluación para encontrar las mejores prácticas basadas en evidencia para que los maestros trabajen con estudiantes de doble idioma. Como exmaestra y directora asociada en un centro de desarrollo infantil, a Patricia le apasiona apoyar las necesidades de los educadores de la primera infancia y mejorar la calidad para los niños pequeños. Tiene una Licenciatura en Artes de la Universidad de Los Andes en Colombia y una Maestría en Psicología (M.A.), con Concentración en Desarrollo Infantil, de la Universidad Estatal de California, San Bernardino.
---
Webinar Recordings
Overview of Paid Sick Leave, Paid Family Leave, and Unemployment Insurance for ECE Directors, Staff, and Family Childcare Programs in California
Hosted by Early Edge California, Legal Aid at Work, Child Care Law Center, and First 5 Center for Children's Policy
There is new state and federal funding available to get you through this time. Our experts will help you understand how you can use it to keep your programs going and you and your staff healthy whether you are a childcare center director, owner, staff member, or family childcare operator. 
Who should attend: This webinar is intended to help childcare directors, owners and staff and family childcare operators understand leave and benefit laws for current and laid-off workers.
About the Presenters: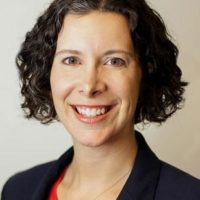 Sharon Terman
Director of the Work and Family Program and Senior Staff Attorney
Legal Aid at Work
In her role at Legal Aid at Work, Ms. Terman provides legal advice to workers in low-wage jobs, represents employees facing family medical crises, advocates for policy change to promote family-friendly workplaces, and educates the community through trainings, know-your-rights materials, and technical assistance. She is an expert on family and medical leave policies and has helped craft several landmark laws improving California's work-family policies. Ms. Terman has provided expert testimony including before the California Legislature and the U.S. Equal Employment Opportunity Commission, and she serves on Governor Newsom's Paid Family Leave Taskforce. She co-founded a medical-legal partnership with Zuckerberg San Francisco General Hospital Women's Clinic to educate low-income pregnant patients about workplace rights.
---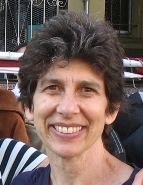 Patti Prunhuber
Senior Policy Attorney
Child Care Law Center
Patti Prunhuber joined the Child Care Law Center in 2016 as Senior Policy Attorney. She has worked on legislation and administrative policies to guarantee all CalWORKs families immediate and continuous CalWORKs childcare. She engages in budget and policy work to promote policies and funding that ensure every California child has good, stable and affordable childcare. She advocates for children with disabilities, children of immigrants, and children involved in the child welfare system so that they have meaningful opportunities to participate in childcare programs.
---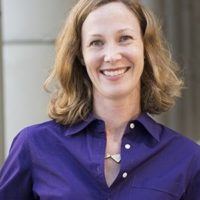 Sarah Crow
Managing Director
First 5 Center for Children's Policy
As Managing Director, Ms. Crow leads the First 5 Center for Children's Policy in establishing and implementing its strategic direction. She collaborates with early childhood thought leaders to study and design innovative policy solutions to entrenched challenges in California's early childhood systems. Prior to her role at the First 5 Center, Ms. Crow was the Strategic Information and Planning Manager at First 5 Contra Costa County, where she led data collection, management, evaluation, and advocacy efforts to improve developmental outcomes for young children. She has also held leadership positions in early childhood research and advocacy at Bay Area nonprofits The Opportunity Institute and Next Generation.